All You Need To Know About Business Insurance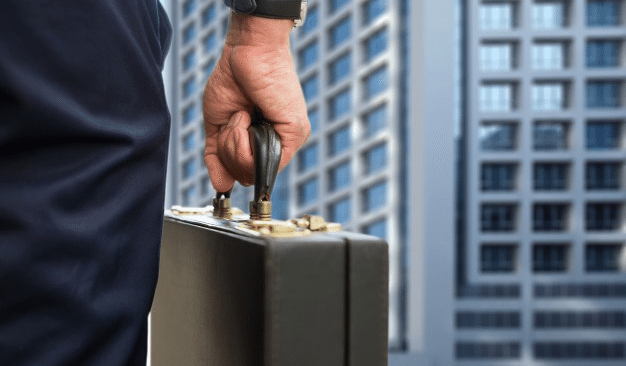 Accidents are unpredictable and it is important that you are protected against any problems in these situations. Most people only consider personal insurance or home insurance when dealing with individual protection, but business insurance is as important for freelancers or sole traders. Insurance for your business is significant in that it protects businesses or sole traders against any losses faced in the course of daily activities, particularly if there is a compensation claim. This article will provide information on business insurance and all other associated features.
Why Do People Need Business Insurance?
People often require business insurance to protect themselves against the daily risks associated with normal business activity. Insurance can protect against accidents, mistakes, damage, and legal fees; however, the cover required will depend on the business and how it operates.
Some people wonder if they require business insurance when operating as a sole trader and from home. The answer to this question is yes, but the kind of business insurance used will be determined by the particular type of business. For example, if you have clients visit you on the premises it may be beneficial to purchase public liability insurance in case the client experiences an injury. If, however, you offer a professional service away from the premises, it is recommended that you opt for professional indemnity insurance.
The 21st century has seen a growth in online businesses and these companies face unique challenges; however, this does not mean the business owner should not opt for business insurance. As with all insurance policies, the type of policy purchased will depend on the type of business. For example, if you sell stock online you can protect the stock against theft or damage with stock cover. It is also possible to purchase tool insurance to protect specialized online tools against theft or damage.
How Much Does Business Insurance Cost?
The cost of a business insurance policy is determined by the type of business, the type of insurance required, and the company's coverage levels. For example, a business perceived as riskier will more than likely pay a higher price for insurance when compared to businesses perceived as low-risk. The simplest method to receive a quote for business insurance policies is by running a quick online quote via an insurance quote tool online.
The amount paid for insurance is known as the premium and insurers will calculate the premium according to certain factors, such as the work you do, the size of the contracts with clients, the coverage levels and the coverage types chosen. As with all types of insurance, a business insurer will calculate how likely your business is to make a claim. Businesses that face higher risk tend to pay higher premiums as they are more likely to make insurance claims.
When purchasing business insurance, it is essential that you answer all questions carefully and accurately because the policy provided will depend on these responses. Remember that opting for high levels of coverage will result in high levels of protection if the business needs to make an insurance claim. To learn more about insurance claims visit https://procominsurancecompany.com
What Does Business Insurance Cover?
The different types of business insurance will provide protection against different risks. For example, employers' liability insurance covers any compensation claims from staff members and public liability insurance covers any compensation claims from members of the public. Professional indemnity insurance, however, provides coverage if the business is being sued by a customer. All types of insurance policies are created to cover different risks faced during the running of the business.
How Much Insurance Should Be Purchased?
The amount of business insurance purchased is determined by the type of business being run. It is also important to take certain considerations into account when choosing the amount of coverage to purchase, such as the size of the client contracts as the scope of work being completed. If you have staff, the business is legally required to have a minimum of $5 million of employers' liability insurance.
If you are insuring the company's buildings, it is recommended that you consider how much it would cost to rebuild the premises from scratch when purchasing coverage. If you are insuring the equipment or tools used by the business, the coverage should be based on the overall cost of tool replacement.
When Should I Get InsuranceFor My Business?
Business insurance can be purchased either before or after registering the business. In fact, it may be purchased before the business has started trading. While it is important to register the company and complete all legalities when starting, it is not always necessary to register before obtaining insurance coverage. When buying a policy, insurers need to know basic information such as a business address, the trade type, and the projected or actual annual turnover. This means that you can buy a business insurance policy without all the registration information.
Final Words On The Matter
Business insurance is important when operating as a company, so it is necessary to choose the correct type of insurance for your requirements.
Also read next about the Business Insurance Evaluation.