Here Are The Many Advantages Of Carrying Insurance To A Business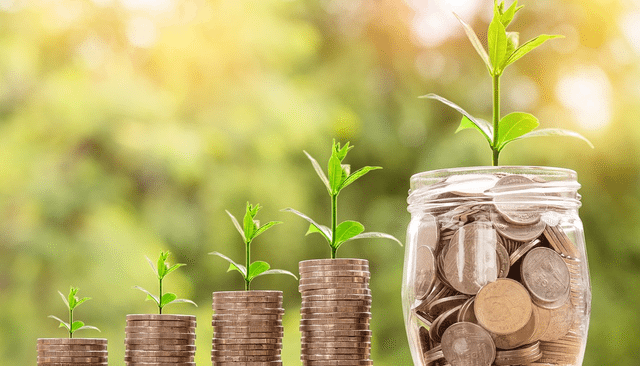 There are certain inherent risks when it comes to operating a business. Employees can get injured on the job, natural disasters may harm property, or a client could file a lawsuit, alleging breach of a contractual agreement.
For the reasons mentioned above and for other instances, it is extremely important to protect your assets, both business and personal. The simplest way to do that is to make have an adequate amount of insurance is purchased to protect you personally and your business.
It Is Required By The Law
One of the most important reasons to carry insurance is that the law requires it when you have employees. The types of insurance that you must carry include things such as workers' compensation, disability, and unemployment, but the types of policy and the amount needed depend most on the state where the business is located.
Without the legally required coverage, a business owner may face severe penalties such as fines, cease and desist orders, exclusion from public contracts, civil and criminal penalties – all of which may cost you much more than the price of purchasing an insurance policy.
Saves From Any Mishappening
Since we live in a society today where lawsuits against businesses happen regularly, not having insurance could mean the end of your business. An accident, broken contract, an employee who may have an axe to grind and your business could be finished. Even in situations where you win a lawsuit, the cost of fighting a charge can be overwhelming due to the enormous expense of hiring legal representation.
Liability Insurance ensures Peace Of Mind
Instead of worrying about what may go wrong, you can get peace of mind by carrying liability insurance. Your main function should be running a successful business, not what could happen.
Your business looks credible when you carry insurance. If you have ever hired a home improvement or services company, they usually list on their website, vehicles, and signage that they are licensed, bonded and insured. Your prospective customers and clients feel more comfortable having a relationship with a business that carries insurance since they know that if something does go wrong, there is a way for them to be compensated.
The most valuable asset of every company is the people that they employ and in case of an accident, they must be protected. Since the law requires you to have workers' compensation, you may also want to supplement that with disability covers. Although a portion of that coverage can be charged to the employees, it gives everyone peace of mind in the event a mishap occurs. It also protects you and your employees against liability claims or lawsuits.
Protection against Natural Calamities
Protects you against acts of God. In the insurance business, the language "acts of God" mean any event or accident that is not caused by human hands. Things that qualify are floods, fires caused by lightning, hurricanes, and tornados. There are two specific policies that you can purchase to cover for these events: all-risk and peril-specific.
Guarding The Human Assets
Guarding your human assets. You are the owner of the business and it must be kept running in order to keep it going. But in the case where the owner suffers a serious accident or gets some type illness, and is not able to function for weeks, months or years, then what do you do?
Coverage Against The Event Of Disability Or Death
In situations where the business owner or key employee is not able to handle their responsibilities, you can purchase company owners life and disability coverage. This type of coverage will provide the necessary payments to cover income loss in the event of disability or death. There are other policies you can purchase that include the death or disability of a key person in your business.
Insurance is a great way to attract very good employees to your business. Job seekers often look for businesses that offer great benefits such as health, life, long-term care and disability insurance. These are very important to prospective employees, second only to job salary. Without these types of "perks," a valued employee may look elsewhere.
Depending on the type of business you own and where it is located, laws can dictate that you must carry insurance. Borrowing money to finance business equipment, contracts and renting or leasing business facilities all may require certain types and amounts of insurance coverage.
As a business owner, you can never predict what the future may hold. Having the right amount of insurance can give you peace of mind in the event of an unfortunate incident. It also protects your business assets, and also personal. You can not guarantee anything in life, which is why there are so many advantages to carrying insurance, even if you think the costs are a burden to your bottom line.
As you can now see, the many advantages of carrying insurance far outweigh any of the negatives.
Know more about whether it is advisable to purchase business insurance online or not.