The Best Zoos In Florida Worth Visiting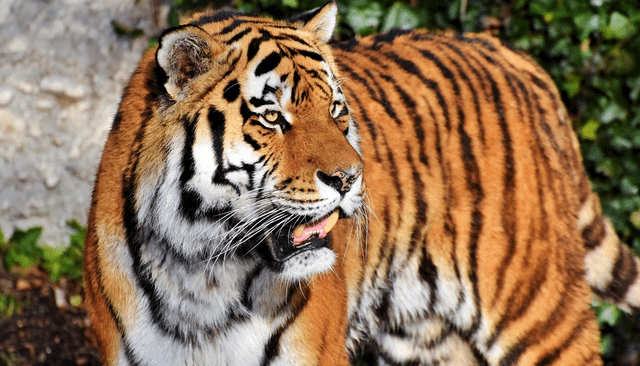 Florida zoos enable animal lovers to see a wide variety of animals in their natural habitats. They provide an opportunity for those who visit to see endangered animal species, discover a range of conservation and educational programs, and see ferocious predators in an open-air setting. Here are the best zoos in Florida that you should know about:
Jacksonville Zoo and Gardens
This zoo is the most paid attraction in Northeast Florida. It is a walking safari with more than 2000 animal species meaning that there is a lot that it has to offer to those who visit. You can become a zookeeper for a day or go on a behind the scenes tour with a zoo expert.
The best thing about this zoo is the range of animals encounters you can choose from. Children can be taken to the Animal Care Yard where they can brush the pygmy goats or to the Stingray Bay to touch the Southern and Atlantic Stingrays. If you are an animal lover, visit the Giraffe Overlook and feed giraffes.
Lowry park zoo has more than 1,300 animals including tigers, manatees, rhinos, African elephants, monkeys, orangutans, and koalas. At this zoo, you can choose to feed giraffes treats from a feeding plateau or touch a giant tortoise. Lowry park also has a pad to cool off in, plenty of entertaining educational shows and an area to feed goats.
This zoo is usually among the best family-friendly attractions in Miami. It is the largest tropical zoo in the continental United States. The zoo is home to more than 2,000 animals. The best thing about Zoo Miami is that you are given an opportunity to feel like you are going on a real-life safari. Some of the animals you will find here include zebras, lions, elephants, and giraffes. Moats are used to separate animals from visitors as this zoo is cage-free. You will also find exotic animals such as a Komodo dragon, tree kangaroo or ring-tailed lemur at Zoo Miami.
Brevard Zoo has 880 animals representing 182 animal species from South America, Florida, Australia and Asia. The zoo offers unique experiences you can have at a zoo including kayaking through Africa or getting a birds-eye view of wild animals by zip lining through South America.
Kids will enjoy activities such as having colorful Lories resting on their arms, stroking a rhino, touching a baby gator and feeding a giraffe. There is also a touch tank where kids can play.
Central Florida Zoo And Botanical Gardens, Sanford
This zoo is home to more than 400 animals and 23 acres of gardens. You can find domestic animals at the Barnyard Buddies Children's Zoo. On the other hand, fierce creatures can be found in the Herpetarium, where there is a wide array of non-venomous reptiles and venomous snakes. Also, remember to see the fossa which is closely related to the mongoose and civet and is the largest native predator in Madagascar.
Palm Beach Zoo, West Palm Beach
Palm Beach zoo houses animals from Asia, North, Central and South America, Australia, and Africa. This zoo enables you to get a closer to animals. It may be a good idea to sign up for a "Sleepy Sloth" experience and touch a two-toed sloth, see the largest rodents in the "Happy Capy" experience, see the giant Aldabra tortoises or get up close with anteaters, Chilean flamingos, and Australian koalas. The zoo also has a colorful carousel, interactive play fountain and safari train ride meant to keep kids happy.
Naples Zoo At Caribbean Gardens, Naples
Naples zoo is nationally accredited and is among the most family friend's attractions in Naples. It started as a botanical garden in 1919 and now enables those who visit to see gazelles, leopards, bears, tigers, and lions. You can ride aboard camels, feed giraffes or see a honey badger up close.
Multimedia exhibits and lively animal shows can keep your whole family entertained while a boat cruise sails past the primate island where you will be able to see lemurs and monkeys. Ensure that you see the 19-foot reticulated python, Black Bear Hammock exhibit or catch a captivating "Snakes Live" show.
Also read about the ways to find the Best Museums In Florida.
Do you own a small business in Florida? You might be looking to hire a small business insurance company around you. Feel free to contact the Procom Insurance Company in Florida.