Business Benefits Planning Through Insurance – Where Can You Find A Service In Miami?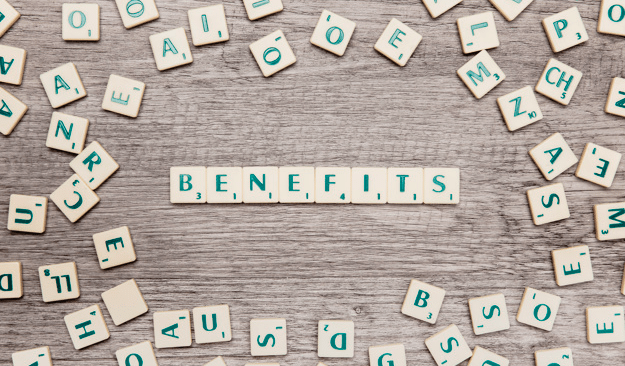 Business benefits planning is a job that is best done by professionals. Even if you are a great business owner, we highly doubt you have the most intimate knowledge on business insurance and also highly doubt you have the connections to find the best insurance plans in the market.
On the other hand, a business that specializes in planning benefits through insurance has all the tools necessary to make insurance work toward the benefit of your business. What kind of work do they do, exactly?
Any decent benefits planning business would take a look at their client's business and determine the kind of coverage that is needed. We really don't need to tell you, but a restaurant would have different needs than an IT company that specializes in setting up IT networks for its clients. Regardless of the specific type of coverage, though, insurance plans can be divided into different types: general liability insurance, business auto insurance, Business Owners Policy (BOP), and workers compensation insurance.
General liability coverage protects you from exposure from third-party claims of property damage and bodily harm. Business auto insurance covers the vehicles in your fleet. BOP combines the benefits of general liability insurance and business property insurance. Workers compensation insurance protects your business from exposure from workers claim of non-payment of salaries.
When you work with a benefits planning professional, there will be a series of consultation meeting to help determine the specific needs of your company. Once these are identified, it will be easy enough to score different insurance plans from the different insurers. If you have an existing policy, you should show it to your consultant.
One thing we know about insurance plans is that without thoughtful planning, you could end up with a policy with too many extras or riders that you will never use. In other words, there is a less than ten percent chance that the conditions that trigger the benefit will ever happen
This makes your insurance too expensive to maintain.
With an expert on board, you can be sure all the benefits of your insurance plan are pared down to their essentials, with riders kept at a minimum. The good thing about it is that with the proper planning, you can bring the cost of business insurance to only $20 but that's assuming you have a small business with simple needs and only a handful of employees.
The typical benefits planning expert actually tackles different aspects of a business, including taxation. This makes sense when you consider that minimizing exposure to damage and injury aren't the only ways that businesses can improve their bottomline. They can also improve their profitability simply by reducing the amount of tax they pay within the confines of the law.
If you live in Miami, you should know that there are a handful of benefits planning experts operating in the city. The good thing about it is that they cater specifically to small businesses with less than 20 employees.
If you want to meet with one, just do a search on Google for "business benefits planning insurance Miami". Of course, just like anything else, you don't just hire the business that comes first in the search results. What you want to do is find the planner that caters to business that are the same as yours. If you own a restaurant, find one who has worked or is working with restaurant owners. Again, the rationale for this is that they would know about the best type of insurance products that would serve your needs.
In order to find the most qualified professionals to work with you, make sure to call at least three benefits planner and ask them about the specific work they do.
How should you work with a business benefits planner? You should work by being honest about your goals and where you are currently in relation to those goals. It may seem like a tall order to swallow your pride especially if you are having trouble in your business, but trust us, it will all be worth it.
How much does it cost to hire a business benefits planner? Unfortunately, we haven't found the information no matter how hard we searched. Anyway, if you are interested in hiring one, you should call at less three businesses and ask for a quote from each of them. It's just like when you are finding insurance.
You get a quote and then compare the different plans based on the premium you pay versus the benefits you get. With a business benefits planner, you compare based on the rate they charge and the type of work, and more importantly, the quality of the work that will be done for you. Quality can be determined by checking references.
Read next about the Business Liability Insurance For an AC Company.