The Importance Of Business Insurance Brokers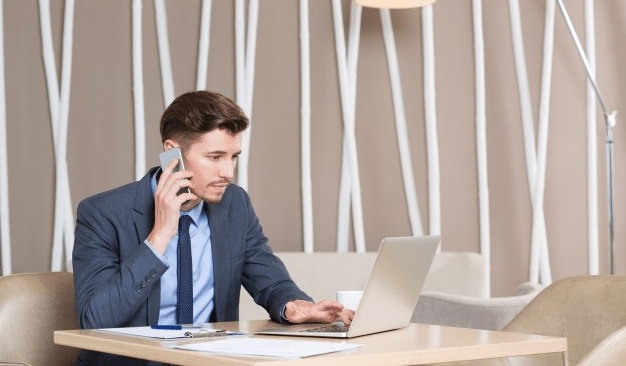 When it comes to buying insurance, businesses have the option of buying insurance directly from the insurance provider or through an insurance broker. Big businesses have the advantage of in-house experts to help them choose the right insurance policies for their various needs but small and mid-sized firms often lack in-house expertise to help them cover all the risks, at the right price. This is where a business insurance broker can be of great help to businesses. Here is a small guide on the role of a business insurance broker.
What Do Business Insurance Brokers Do?
The job of a business insurance broker is to help you choose the right insurance products at the right price. They work on your behalf. There is a common misconception that business insurance brokers work for insurance companies.
The need for brokers has increased over the decades as businesses have become complex and have complicated insurance needs. The brokers are experts in the field of insurance and their job is to understand your current and future needs as well as your expectations in order to indemnify your business against various risks. Also, they are well versed with the insurance industry and the various terms used by insurance companies in order to sell policies.
They are aware of the various types of policies available for different businesses and they can help you cover all kinds of risks. For instance, not many people are aware of the difference between public liability insurance, business interruption insurance and other kinds of insurance. Similarly, businesses are not always aware of various types of covers available for them.
Since they are experts in insurance, they are aware of the various options available in the market and they also regularly deal with insurance companies. This allows these brokers to get the best insurance policy or a bundle of policies for your business needs, at the right price. The insurance brokers also allow you to focus on your core business instead of trying to understand the intricacies of many types of insurance policies. An insurance broker will take you through the process of buying insurance all the way. They will help you identify the risks and help you choose the right policy.
A broker's role is not limited to helping you find a best insurance policy but they will also help you file the claim in case you ever need it. Some businesses require a custom insurance package in order to cover all the risks. A business insurance broker can be of great help in these cases as they deliver personalized service to provide specialty lines of coverage as per the needs of their clients. In some cases, they may also bring in additional agents or brokers with experience in that particular industry in order to make sure their clients are covered.
Benefits of a Business Insurance Broker
Expertise
Most business owners are aware of the importance of buying insurance and most general lines of insurance are available to buy online. The things become challenging when businesses grow and become much more complex. A good insurance broker is aware of various risk factors and can help businesses come up with comprehensive risk management plans.
They not only take time to understand the needs of their clients but they are also aware of the overall industry and can help come up with a package from different insurance providers in order to provide a more comprehensive package. For instance, some insurance providers have expertise in property loss whereas another insurance provider may be the right choice for professional indemnity and another company may be best known for providing good coverage for overall loss. They also ensure that their clients receive best discounts when they buy insurance.
Save Money
Another advantage of buying insurance through a broker is that insurance bought through them is typically cheaper than buying direct from the insurance company. This is mainly due to the reason that a broker generally provides a tailored cover to suit the needs of their client whereas buying insurance off-the-shelf usually involves a policy that is designed on one-size-fits-all basis. They also help you save money by allowing you to compare apples to apples as they are aware of all the technical jargon thrown by insurance providers.
Claim Support
Most people have a hard time when it comes to filing an insurance claim. When you have to file an insurance claim, you are already under stress due to a recent loss and filing a claim at that time can be overwhelming. Filing a claim involves a lot of paperwork and insurance companies have strict requirements for honoring a claim. A broker can help you file a claim and ease your burden by communicating with the insurance provider on your behalf.
Overall, there are several advantages of working with a business insurance broker instead of going direct to the insurance provider when it comes to buying comprehensive insurance policy for covering all the risks of your business. A good insurance broker will not only help you identify all the risks but will also help you get a comprehensive insurance solution at a lower price. In case of an accident, they will also help you file and process the claim until it's settled.