Business Insurance Types For Most Companies – All You Need To Know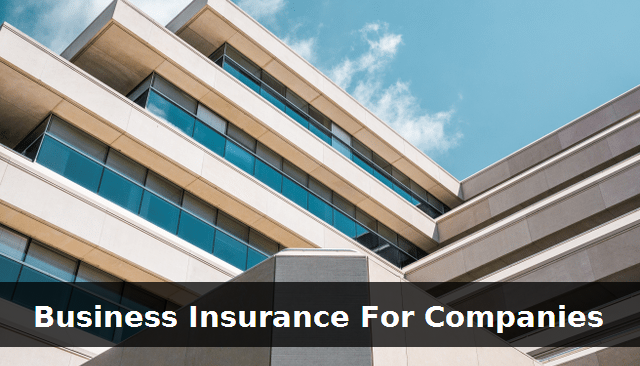 Of course, some unique companies may need some specialized kinds of insurance. That means it would be impossible to list all of the possible business insurance types in one article. At the same time, it is impossible to write a short overview of the most common and critical kinds of commercial insurance that most companies will need to consider.
Types Of Business Insurance For Most Companies
The most basic kinds of business insurance policies include:
* Property insurance: This covers the physical assets that the company owns against any covered threats. In some areas, typical property insurance won't cover floods, so it's necessary to purchase a separate flood insurance policy.
* Liability insurance: The basic kind of business liability insurance simply covers the business against claims made against them on the premises. For instance, a customer may claim they slipped on a wet floor and got injured. The coverage may also cover claims because of defective properties that customers use when they aren't on the business property.
* Business interruption insurance: If a covered hazard stops business operations, it can drive many smaller companies out of business and hurt the bottom line of even big businesses. This kind of insurance can help generate some income to tide the company over in case it needs to temporarily halt business.
What Small Business Owners Should Know About A Business Owners Policy
A type of insurance policy called a business owners policy, or BOP, includes a package of insurance that includes the basic types of business insurance. In this way, it might be compared to a typical homeowners policy that includes property, liability, and so on. Very often, it's cheaper to buy insurance in a package like this, and it may also be simpler. Some insurers can customize their BOP to some degree, so every business doesn't have to buy a one-size-fits-all BOP.
Workers' Compensation
State laws differ, but most companies with employees need to buy workers' compensation insurance to protect themselves and their employees. These policies help pay for damages in case an employee gets sick or injured because of a job-related incident or situation. Workers' compensation is not the same as health or disability insurance.
What Other Kinds Of Business Insurance Should Business Owners Consider?
There are some other common kinds of commercial insurance that some businesses may need to operate safely:
Professional Liability Insurance
Professionals may need another type of liability insurance policy. The general term for these is professional liability insurance, but it could more specifically be errors and omissions or malpractice insurance. Claims against professionals won't be covered by a general liability insurance policy, such as the one companies might buy in a BOP. Accountants, doctors, dentists, and even insurance agents may need professional liability insurance to protect themselves.
Computer Insurance
These days, many businesses are vulnerable because of their computers, networks, and digital information. As complex as all that is, finding good computer insurance can also be difficult because policies are not standardized. Of course, physical computers may be insured under property insurance. However, the risk of suffering damage goes far beyond the expense of simply replacing a computer.
If a computer or network is damaged because of hacking or physical damage, the business could lose their systems, suffer from downtime, and even lose data. Of course, companies can and should take steps to make sure they have computer systems secured and backed up. However, it's hard to anticipate every problem that could arise with computer systems. That's why digital insurance is becoming more necessary these days.
Employment Practices
With all of the scandals in the news, it's hard to keep from worrying that an employee, partner, or customer may complain about the way that they have been treated. More and more companies are investing in insurance to help defend them against any claims that their practices violated the rights of other parties. This kind of insurance may differ, but it is generally called employment practices insurance.
Here's one example of this kind of insurance. If an employee complains they were unfairly denied a promotion or harassed, this kind of policy can help defend the employer and help pay claims. Very often, insurers that sell this kind of insurers will also help their clients establish policies that can help prevent these sorts of situations.
How To Determine The Kinds Of Insurance Companies May Need
No company can afford to insure itself against every single risk. A good business insurance company or an agent can learn more about the business and suggest the right combination of affordable insurance to minimize the chance of having a problem that isn't covered. They may also suggest steps the business can take to reduce the chance of having problems in the future. In that way, experienced commercial insurance agents and companies help companies with risk management and insurance coverage.