Whether Buying Commercial Insurance Online Or Not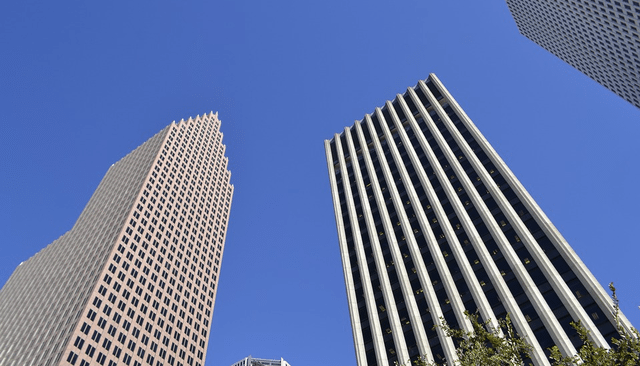 Insurance is one of the areas people spend more time researching about, and many people will go the extra mile to ensure they have made the right choice. There are many options out there, and it will mainly depend on your budget and what you are looking for in the cover. There is a lot of competition in the world of insurance, and this has forced them to be creative and come up with ways to make it easier for their current and prospective customers to buy insurance cover. Different insurance companies offer different policies, and this is where many people start to get confused.
Many insurance companies are posting details of their products online in their official websites. This means customers can easily compare different insurance covers without having to call the insurance companies or brokers to send an invoice. This means a person can easily go to the website and see if the insurance suits their needs and if they can continue paying the same premium. This information makes it easier to research, and it also means saving time and money. Spending a couple of hours to find the perfect insurance cover is a great investment to make.
Selling their insurance products online removes the needs of agents cut and enables the insurance offer the same policy at a lower premium. When you are thinking about buying an insurance cover, you always ask yourself which is the better option between buying it online and contacting an insurance agent to help you out. Many people in the end decide either of two options without finding the pros and cons of each one of them. Below are some advantages and disadvantages of buying insurance plan online. This information will go a long way in helping you make the right decision.
Advantages Of Buying Insurance Online
The option to buy insurance online gives customers the chance to buy insurance cover from the privacy and comfort of their own home. The process is not complicated since you just need to fill some online forms and you are good to go. You will first start to visit the website of the insurance company and see the different covers they provide. Once you are satisfied with the cover you have found, provide them the complete details then make the payments using either your credit or debit card or other forms of payment accepted by the insurance company, e.g. net banking.
The traditional way of getting insurance would involve filling forms in hard copy and sending them to the agent, a process that could take time. You also don't know the state of your cover until you get a notification from the agent. With online insurance purchase, you are able to finish it immediately. It is one of the fastest and secure ways of buying an insurance product. You can also do this at any time of the day or night. You can also buy the cover from anywhere in the world where you have an internet connection.
The intense competition has forced many insurance companies to offer cheaper premiums than those of offline policies. Many of them will offer policies that are about 30-40% cheaper than offline. This is because the transaction happens between the insurer and customer, which means there is a reduction in the costs of intermediary's or agent's commission and paperwork. These benefits are passed to the customers in form of cheaper premiums.
You will have an easier time comparing the information on plans available online. there are some websites that have tools you can use to do this.
There are websites offering reviews online, and this can help you make the right decision. You will be able to see what other people think about the company and cover you are interested in.
Many insurance companies allow their customers to fill out claims online. This makes the process easier because you don't have to go to them.
Disadvantages Of Buying Insurance Online
There are some disadvantages that come with buying insurance online. Some of them include:
Lesser understanding of the products
Buying online can sometimes mean not being able to know the full details of the cover. Many people are usually not familiar with the terms used by financial institutions, and many of them will just look at the amount of the insurance against the premiums forgetting that there are some other clauses in the insurance cover they need to know about.
You should ensure you use a genuine platform. You should be careful because you will be submitting your financial information.
You will be eliminating the role of an agent when you buy insurance online because you are directly dealing with the insurance company. You will not have an agent to update you on the status of your policy and to help you in claiming settlement.
Also read about the Commercial Insurance Myths before you decide to but a small business insurance for you.