Buying Commercial Insurance For Business Rental Car In Miami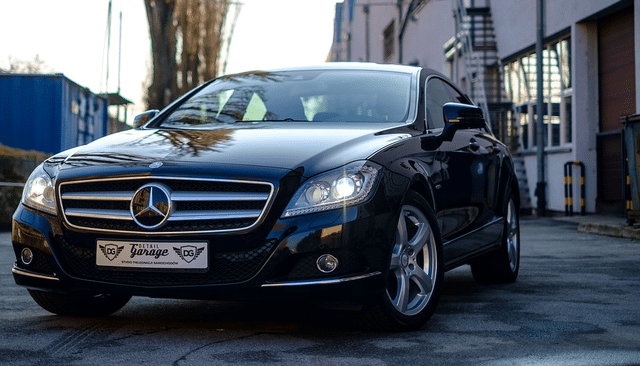 Are you starting your own rental car business in Miami? Have you prepared a business plan that also includes the cost of insurance? Statistics suggest that most businesses fail within five years. While many businesses fail due to economic downturn or due to factors outside of their control, some businesses fail due to their failure in planning. As far as a rental car business is concerned, one of the most important things, among other things, you need to consider is commercial insurance.
You can't think of running a business without commercial insurance for your business but commercial insurance isn't cheap and you need to save every penny to build your business from the ground up. Needless to say, the car rental business is brutal and there is a lot of competition. Every penny you save on insurance as well as other things will help you get a leg up on your competitors, and will help you grow your business. Another unique thing about this business is that business owners routinely have to deal with damaged and destroyed vehicles which makes commercial insurance a business necessity.
If you skimp on insurance, you will have to pay a very heavy price and if you are really unlucky, you may be forced to shut down your business. So, you need to be smart about getting commercial insurance at the cheapest price while making sure that the insurance policy meets all your needs. Follow the tips mentioned in this article in order to learn how to get commercial insurance for business rental car in Miami at a competitive price.
Tips To Buy Commercial Insurance For Business Rental Car In Miami
Age and Size of your Auto Fleet
As the insurance coverage is concerned, it will depend on the age and size of your auto fleet as well as the amount of money you can afford to spend out of your own pocket for minor repairs. The best way to keep your costs down is to get competitive quotes from a number of brokers and to choose a policy that meets your requirements and is available at the cheapest price.
Awareness Of The Business Insurance Options
First and foremost, it is important for you to know that there are a number of insurance options available to businesses and you might not be aware of all the business insurance options available for your business. Therefore, experts recommend getting in touch with an experienced insurance advisor before signing up for a policy. There are also many different kinds of policies that offer protection from different kinds of risks.
Buy General Liability Insurance
For instance, you can buy general liability insurance for your business for protection from mechanical failure, negligence and other such issues. This type of insurance policy will protect you from harm in case a car malfunctions due to improper maintenance. This type of risk won't be covered by a traditional auto insurance policy but your business will be covered under general liability insurance. Similarly, you will also need to buy insurance for other costly items in your office and this type of insurance will protect the assets of the business.
Extra Insurance
In all the states, a minimum amount of liability insurance is required by the state for covering damages to a third party in case the driver gets into an accident. As far as encouraging customers for buying insurance is concerned, agencies can force customers to buy insurance for minimum amount as required by the state but customers can't be forced to buy extra insurance. However, accidents are common in the rental car business and therefore, experts recommend business owners to always have more insurance than the state mandated minimum. Extra insurance is necessary in case you supply luxury cars that cost a lot more to repair.
Insurance Companies
To find out about the average cost of getting insurance, it is recommended to get in touch with several insurance companies for quotes. You should also ask others in the rental business about their experience with a particular insurance company and how they go about buying insurance for their own business. It is also important for you to know that you will be required to provide a lot of specific information about the business including the properties owned or rented by your business, the value of the auto fleet and other such things to get an accurate quote. You need to provide accurate information to make sure that your claim is not denied as falsifying information gives a reason to the insurance company to deny your claim or cancel your insurance policy.
Get In Touch With The Attorney
Once you have submitted the required information and your application is approved, it is recommended to get in touch with an attorney in order for him or her to review the documents before you sign the contract with the insurance company. While insurance Company will have their own lawyers, it is important for you to keep in mind that they are working for the insurance company and not for your business. Therefore, you need to get your own lawyer to make sure everything is covered and you have sufficient insurance.
Overall, keep the above mentioned tips in mind when you are looking for commercial insurance for your rental car business in Miami. It will help you get required insurance at the cheapest price.
Also read next about the business insurance child care in Miami Florida.