What Is Employment Practices Insurance & Why Do You Need It?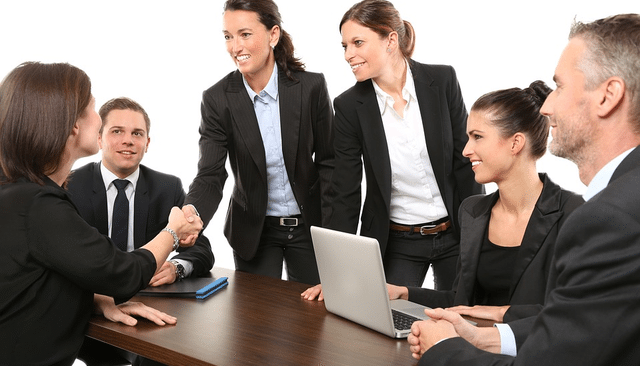 One of the most important responsibilities you have as a business owner is to protect your employees. Workers' compensation is necessary to make sure that your employees are properly cared for if and when incidents occur. However, there's a different type of liability insurance that's equally important, not only for your company's welfare, but your employees too. It is known as Employment Practice Insurance.
What is Employment Practices Insurance?
Employment Practices Insurance (EPLI) helps protect your company against lawsuits and claims that potential, former, and current employees file against you. EPI coverage helps protect the business in its entirety, the officers and directors, and any past and current employees. Depending on the policy you choose, it may even cover independent contractors and seasonal employees.
What Does Employment Practices Insurance Cover?
EPI provides protection when claims are filed against the business by providing coverage for the legal costs involved along with the judgments or settlements made in a particular case. The claims may arise from lawsuits of different types, including:
Wrongful Termination
Wrongful Discipline
Negligent Evaluation
Harassment
Emotional Distress
Discrimination
Breach of Contract
What Are Some of the Potential Exclusions?
While it is important to work with your business insurance provider to determine the most appropriate policy to sign up for, it is important to understand what may not be included in your Employment Practices Insurance Cover. You may require additional coverage if the claims involve:
Property Damage
Bodily Injury
Unemployment Benefits
Wage and Hour
Worker Adjustment & Retraining Notification (WARN) Act
The premiums will vary from one organization to the next and depends on several factors including the amount of coverage purchased, the number of employees, and the existing policies.
Why Do You Need Employment Practices Insurance?
You might assume that you don't require Employment Practices Insurance because you are a small business, you always play by the book, or that you fully trust your employees (both former and current). However, you would be mistaken. Here are some reasons why you need this type of coverage:
1. Employee Lawsuits Are on the Increase
The reality is that American employees today are quicker to file lawsuits than they previously were. For employees, this trend could be a positive step towards better/improved checks and balance. However, for business owners, the rise in the number of employee lawsuits should be a wake-up call that it may happen to you. Nationwide, over 90,000 charges of workplace discrimination were filed in 2016 and were awarded $480 million in damages.
2. Employees Often Sue Small Businesses
It is easy for any rational minded person to assume that employee lawsuits are the preserve of large corporations with the financial muscle. However, that would be a wrong assumption since the reality is that a vast majority of lawsuits (over 40 percent) are filed against companies will less than 100 employees. This means that you should be prepared for such an eventuality whether or not you are a small business.
3. Employee Lawsuits Are of Different Types
The leading cause of employee lawsuits is obviously discrimination. Withholding a job offer, denying a promotion, or firing an employee on the basis of disability, sex (including pregnancy), age, religion, citizenship, or race is against federal law. However, employee lawsuits can originate from claims of illegal background checks, personal injury, harassment, unpaid internships, insufficient parental leave, among many other causes.
4. Business Owners Are Liable for the Actions of Supervisors and Managers
Business owners are successful, in part, due to their ability to treat people fairly. However, with out the right training and knowledge of the anti-discrimination laws, the people you hire to manage other employees can easily put you at risk. The law is likely to hold employers liable for the discriminatory behavior committee by managers or supervisors. This means that should an employee successfully prove a case against one of your superiors, you will be automatically liable too.
5. Employee Lawsuits Are Expensive, Even If You Win
Following the right HR protocols does not guarantee that you will not be sued. The unfortunate thing is that the cost of defending and settling claims out of court can be in upwards of $75,000. Cases that actually go to trial may cost twice as much and probably more if you lose. Even when claims are thrown out of court, the accused company pays an average of between $10,000 and $15,000.
The Bottom Line
Employment Practices Insurance provides employers with an important layer of risk-management protection. However, due to the variations in the policy language, you need to review the particular policy before you sign up. If you wish to protect your business, the first step is to get the right amount of coverage. You can find out what type of coverage is most appropriate for your business by talking to a reputable insurance agent.