Ensuring You Have The Proper Insurance For Business Rental Car In Miami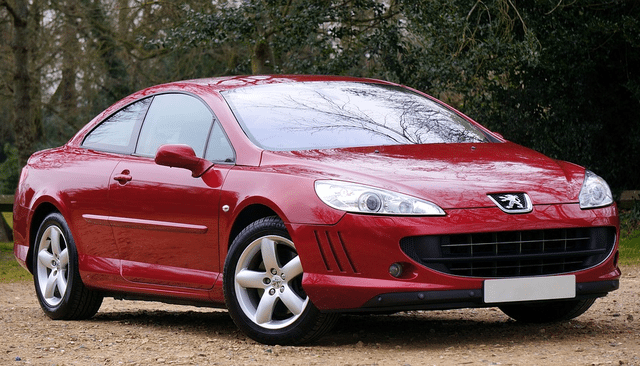 As you likely already know, insurance rates can be much higher in Florida than they are elsewhere in the United States. There are a number of reasons for this, but a major one is due to the extreme weather that can be experienced in Miami and beyond. When taking advantage of the prosperity in rental car services it is best to be sure that you are opting to purchase the right level of insurance to fully protect yourself and your business from anything that might occur.
You will want insurance that covers your business from anything that could possibly occur. The right level of insurance will protect your from theft, fire, water damage and accidents. While you can advise customers to purchase insurance on the vehicles when they are rented, they are not required to by law. You want to have insurance that guarantees that if an accident were to occur when in use by a renter, it is still covered immediately. Not having the right coverage could easily lead to one serious event putting an end to your business and making your initial investment a complete loss.
When deciding on which company to use for your business insurance needs you will want to do a good amount of research. One great place to start is to consider the reviews that have been left by those that have had their insurance and had to file a claim. The way in which they take care of their customers says a lot about how seriously they take the customer service aspect. Some insurance companies will do all they can to fight their customers when it comes to claims, while others do all they can to make the situation right for their customers as quickly as they can. Clearly, especially in your business, it is imperative that the business insurance company you choose will work hard and fast to get you back on your feet. Every day it takes to rectify the situation will result in financial loss on your part.
When looking for reviews you want to be sure that they are completely independent. You should never trust the information that is found on the insurer's webpage. It is only natural that they will want to put their business in a good light. This doesn't mean that they are not great service providers by any means, but you should definitely take some time to do your own research. The level of service that each one will provide can vary a great deal and you, of course, will want the absolute best.
Once you have a few of the top companies available to you in mind you will want to compare the price for the coverage that you need. Before you look into price comparisons you will want to know the exact level of coverage that you will need. This means that you will need to know the exact amount of assets you have so that if the absolute worst were to occur, you will be completely covered.
When comparing policies and prices you will want to be sure that you are getting quotes on comparable coverage. To do this you will want to take the time to read the fine print and take notes while you do this. If you are not particularly experienced in purchasing insurance this can prove to be challenging, but it is worth the effort. You want to be sure that you know what you are getting yourself into.
If you are not sure that you have the skills and knowledge necessary to accomplish this on your own you may want to consider employing an insurance agent to assist you. They can help you to find the policy that is right for your needs and fits within your budget. In most cases they have connections with multiple companies so they have a good selection to choose from. Having their experience and expertise on your side can go a long way towards getting the policy that you need and deserve.
Last, but not least, is the need to take the time to find out where the insurance company stands according to rating agencies. There are a couple companies that are dedicated to evaluating insurance companies and where they stand financially. What this means is whether or not they are positioned to pay claims in the worst of circumstances, such as a natural disaster that could affect a large percentage of their clients. You want a company that has an A rating or higher to ensure that you are protected.
It is absolutely necessary to have the right insurance for business rental car in Miami. Not having the right insurance will lead to horrible consequences. Use the tips above to put your business in the best possible situation in regards to being protected no matter what comes your way.
Are you running a restaurant in Miami? Read about the general liability insurance needed for your business in Miami.