Getting General Liability Insurance in Miami, Florida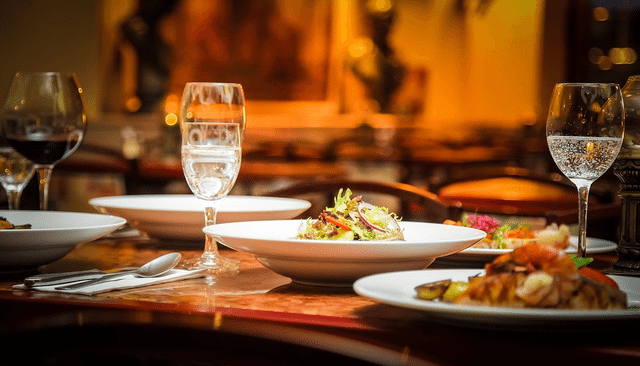 The city of Miami is known to be one of the richest cities in the United States – with commerce, culture, entertainment, arts, and media flourishing in its every corner. With its population of more or less two and a half million, business and tourism are booming. Miami is also known for its bucket list-worthy eats and also their nightlife.
Business owners in Miami, especially in the food and beverage industries should always keep their business and establishment well protected. You will never know when a disaster or an accident would strike your place of business. Of course, you wouldn't want accidents to happen – but accidents and natural disasters could happen anytime and they do not warn you before they strike. Which is why getting your restaurant or bar insured is a pretty smart move. It is always better ready than sorry in the end. Paying monthly or quarterly affordable premiums would save you from the possibility of being bankrupt.
Most insurance companies offer different types of insurance coverage for restaurants and bars. You should look into the different plans they offer and see which policy best fits your restaurant and budget. Places of food businesses are at high risk of accidents as there are certain fire hazards involved in making food, and alcoholic beverages can make a person's emotions heightened, ergo bar fights.
One of the most popular insurance types of insurance for restaurants and bars that insurance companies offer is called a "General Liability Policy". A General Liability policy covers a wide scope of protection for your place of business. You can opt to choose which to include in your policy. This policy ensures that your restaurant or bar would not experience financial damage in case of a huge accident.
Most General Liability Policies include these claims:
• Property Damage Claims
The damages and lawsuits of any accident that your business causes in other locations aside from your place of business would be handled by your General Liability policy. To further explain, let's use a situational example. If your restaurant caters at corporate or personal events, and your chafing dish which also keeps the food warm malfunctions and causes a fire, your insurance covers the damages and handles the lawsuits that go your way. Your insurance policy will pay for all the property damages and medical expenses the venue and/or your client claims.
• Bodily Injury Claims
Any employee working as well as any customer who visits your bar or restaurant establishment is always at risk of getting hurt by an accident caused by your business. Kitchen employees are at risk of experiencing burns and injury from equipment such as using of knives or certain cleaning materials, while your customers can experience food poisoning or allergic reactions from the food you serve them. A General Liability policy will cover the medical, court-awarded compensation, or funeral expenses in case of death of the patron or employee who experienced the accident in your establishment.
• Personal and Advertising Claims
Personal and advertising claims protect your business from instigating lawsuits regarding infringing or copying other brands' copyrights or advertising materials. An unintended copying of another brand's advertisement campaign is possible to happen. It is better that all your marketing moves are insured so you would not need to deal with lawsuits that can deplete your business savings.
• Liquor Liability Coverage
If your establishment serves or sells alcohol to customers, you would probably need to have an additional policy pertaining to liquor liability. However, a General Liability policy has minimum Liquor Liability coverage, so it might be enough if your business only serves alcohol occasionally such as in corporate catering events. You should look into the terms and clauses, as well as ask your insurance adviser regarding this matter. Your adviser would survey your business and tell you if there is a need for an additional policy. If there is no need for an additional liquor liability policy, then you get to save.
• Medical Expenses Claims
A General Liability policy also covers claims pertaining to medical expenses caused by a third party's injury that happens on the premises of your business. Claims on medical expenses can be a hefty sum, so this is critical especially for small business owners to have on their General Liability policy. This protects any business owner from paying thousands of dollars to someone who has simply become their responsibility because the people injured was at their place of business.
Getting your restaurant or bar establishment insured may be an additional expense to your business, but it could be considered as an investment rather than an expense. Think of it as investing for the future. You will never know when something bad may happen. In any case of a damage and accident, at least your business, especially your finances are protected.
Also check out the Miami car dealer insurance .