Everything You Should Know About Cyber Liability Insurance
These days, more data is generated in one day than the date generated in a few months, around a decade ago. Various business systems are also increasingly moving online. Unfortunately, this has also led to a huge increase in cyber-crimes and there have been many instances of huge data breaches. While data breaches at some of the biggest companies in the world have been the subject of news, most people do not know that more than half the small businesses have also experienced data breaches. To learn more about insurance in Miami visit: https://procominsurancecompany.com/insurance-miami/.
Data breaches not only affect the reputation of a business but it also results in major legal fees and fines. In today's business environment, data breach can be much more damaging for a small business. Thankfully, cyber liability insurance protects businesses from the risks associated with data breaches and other such issues.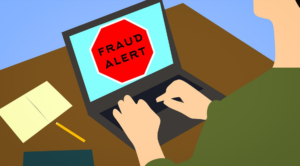 Cyber Liability Insurance
It is an umbrella term that is used for a range of covers which may include network security liability cover, extortion liability cover, data breach cover and various other such risks. The data breach cover will usually include legal costs, regulatory fines, costs of investigation, cost of intimation to customers and other such things. The extortion cover usually includes fees related to dealing with extortion and losses due to extortion threat among other things. In simple terms, cyber liability insurance provides protection from various types of cyber risks.
There is a general misconception that general liability insurance also provides cover for cyber issues as it is usually excluded from your general liability insurance policy. The general insurance offers cover for property damage as well as bodily injuries resulting from your operations or products but it does not protect your business from losses due to data breaches.
Benefits of Cyber Liability Insurance
Extensive Coverage
The collection of policies under cyber liability insurance cover a lot more than people think. In many cases, these insurance policies pay businesses for business interruption, cost of hiring a PR firm to handle the aftermath of a cyber-attack as well as the expense of notifying customers and other such things. Managing the aftermath of a cyber-attack can be an expensive affair and lack of immediate cash to handle such expenses can be a crippling blow for the business. Availability of cash from insurance in such an event can help a business keep running till they get back on their feet and resume normal cash flow. Some insurance policies also offer cover for regulatory fines or penalties as a result of a data breach.
Small businesses are not as diversified as some of the big businesses and they generally do not have the financial resources to tide over business interruption. This is the reason small businesses need cover for business interruption due to cyber threats.
Risk Management
Most small businesses usually have only one line of business and they cannot afford to spend money on a big risk management team to analyses the risks. Buying an insurance policy can help with risk management as an insurance provider is likely to make recommendations to protect the business of their clients which in turn limits their own risk. They may also help their clients come up with various solutions and policies to reduce risk.
Affordable
It won't be wrong to say that most small businesses are usually not aware of availability of insurance cover for data breaches and cyber liability. Even if they are aware, they may not know that these policies are affordable. In many cases, businesses should be able to buy insurance cover for tens of millions of dollars for a few thousand dollars with low deductible. Also, it is a relatively new concept in the field of insurance and there is a lot of variation among various insurance providers which provides further room for negotiation. Check out https://procominsurancecompany.com
Buying a Policy
As far as buying a policy is concerned, you need to understand that this particular insurance type is in its infancy and therefore, you will need to do some research in order to get adequate cover. It is recommended to discuss all the details with relevant people in your business to figure out all the expenses that need to be covered in insurance policy.
You may also need information from third party suppliers and partners. It is recommended to get in touch with a specialist broker in order to save time as well as money on buying the right insurance cover. When it comes to choosing an insurance company, it is important to go with an insurer that understands the costs associated with data breach and its implications for your business. Do not choose an insurer only on the basis of cost.
Overall, businesses need a specific cyber liability policy in order to cover losses from data breaches and other associated threats. A general liability policy won't protect your business. It's also important for you to keep in mind that you may be responsible for data breach at third party service providers such as cloud providers. Therefore, having a specific insurance policy will protect your business even if a third party service provider screws up. So, keep the above mentioned tips in mind and get in touch with a specialist broker in order to get a tailor-made solution for all the cyber risks.