The Importance Of Risk Management In Business Success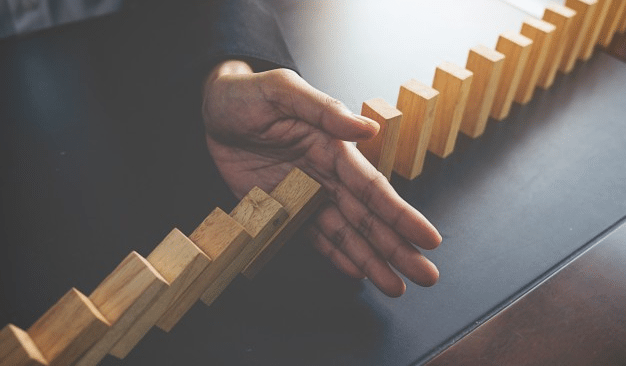 A risk management officer is vital to the integrity of every company and organization. The way that risks are managed can greatly affect the premium that companies are required to pay for insurance and that is the task of the risk manager.
Risk managers normally require anywhere from five to seven years of experience. This experience is best had in an insurance or a legal office. They will also need to have experience in claims and risk analysis certification. They will learn data modeling and how to manage portfolios. Some positions will also require ERP Platforms as well as VBA, and SAB to name a few.
A good risk manager will have an educational background that has at least a bachelor's degree in a finance related field. They'll be required to do some deep analytical thinking and understand financial risks. Some companies will also require further educational studies and even a masters degree in finance as well as more detailed experience in claims and portfolios experience.
The main responsibilities of the risk manager are that they are expected to identify and eliminate the risks that would result in a legal liability or loss of property. They must be willing to look into all of the business aspects and ensure that nothing is left at risk. They must be able to explore and find any and all risks and manage said risks before they cost the company any money.
Thanks to the economic downturns in the last few years, there are many companies that are turning to risk management to help reduce their insurance premiums and focus on how they can refrain from making errors that will cost the company money. This renewed focus is called risk management and it's vital to the integrity of the companies and their survival in these economic times.
The main issue in many organizations is the risk probability and how that will affect the business. They require someone to manage potential risks and prevent the risk from happening before it can negatively affect the company. This person must be adept at seeing a potential risk before it happens and then they must confidently act upon the risk to stop it in its tracks before it makes a negative effect on the company.
This job requires that the person understand finances, insurance, and all of the legalities of any potential risk. There are many internal and external factors that must be considered when considering risks.
External risks won't be controlled by the direct manipulation of the risk manager, however, the risk manager may be able to redirect and refocus and change the potential outcome of such risks by the way they react to the potential risk. These can include political issues, interest rates, exchange rates and so on.
Risk management is vital to every organization regardless of the size of the organization. Smaller firms may have an office manager that does it all, larger firms will have a dedicated risk manager on staff that is always on the lookout for any potential risk.
If an organization doesn't have a risk manager, they risk losing thousands by not having any directives toward where their attention goes. Recently, many companies have realized this and begun to hire risk management teams or personnel to help reduce these risks.
The larger the organization, the more risks the organization faces. They must assess each potential risk and determine which risks must be reduced before they have an impact on the business. The main goal of the risk management is to ensure that the company is only taking on risks that will better the company and help it to achieve its goals.
Thanks to so much focus on risk management, more companies than ever before are hiring risk managers and the job outlook for risk managers is becoming more popular. These financial careers work well for those who are interested in the financial field and in insurance claims. They help to improve the business's financial standing and they propel the company forward into the new century.
The job of the risk manager is very rewarding as they are playing a key role in keeping the company functioning well. They're also well rewarded financially and will do well as they climb the ladder within an organization. A risk manager is a highly respected position in firms and companies around the nation. With a bachelors degree in finance or insurance, people can work their way toward a great career in risk management. Some companies will require a masters degree in a financial field and at least five to seven years of claims insurance experience before they hire a person for the position of risk manager. It's a very rewarding career for the right person. Go getters and those who are highly motivated do well in this job position.
For any small business, read why the commercial business insurance is mandatory.