How To File Common Small Business Insurance Claims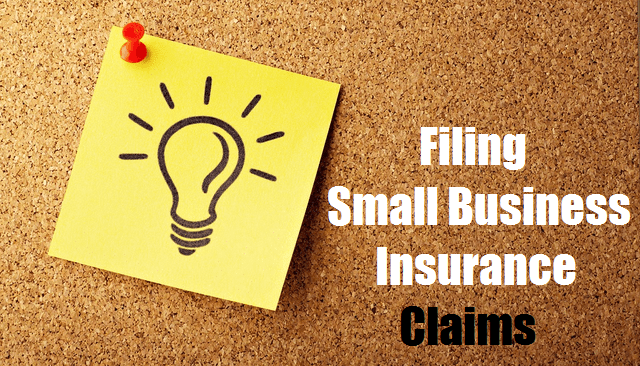 If you have a small business, and you have insurance, it is likely that you have filed a claim. When you do this, it usually requires you to contact your insurance agent where they will take down your information. This could be for damage that has been done to a structure that you own, or you might be facing some type of litigation. As long as you are working with a reputable business, they will handle almost everything for you, with the exception of connecting you with an attorney if that will be necessary. Here is how you can find the best possible rates on business insurance that you may need, and what you will typically experience when you are filing a claim.
What Are Small Business Claims?
Claims are no different than what you would do if you had to file an automobile insurance claim. There will be a number where you can call a representative of the company to tell them what is happening. They will look up your policy, find out what you are covered for, and then begin to take your information. Once they start doing this, you will be in the system, and this will begin the process of getting the coverage that you need.
What Type Of Small Business Claims Would You File?
There are quite a few different types of business insurance that you may have. For example, you may have property insurance that is going to cover your inventory, physical structure, and also your income. You could file a liability insurance claim which is in regard to wrongful termination's or customer injuries that may have recently happened. Crime insurance is designed to protect you from employees that may have stolen from you, or third parties that have done the same. If you do have a company that delivers products, your fleet vehicles must be covered with auto insurance. Once a driver has had an accident, the claim must be filed as quickly as possible. The same is true for workers compensation. These are just a few of the many policies that you may have that are protecting your business.
What Are The Most Common Small Business Claims That Are Filed?
The most common claims tend to be those related to injuries, or damage that is done to a physical structure. If you are the owner of an apartment complex, you might be filing regular claims for damage that has been done to your apartments. If you are in the restaurant industry, you may have claims that are related to your physical place of business, or perhaps the mobile unit that you are using to provide these meals on the street. They tend to be filed more often because more people are involved with these types of claims.
Is There A Way To Save Money On This Type Of Insurance?
This type of insurance can cost a substantial amount of money. If you were to just get the basics, you are still looking at thousands of dollars every month. If your business is doing well, and you are selling millions of dollars in merchandise and services annually, it may not be that big of a deal. However, if you are a smaller company that is just starting out, you need to do your best to save as much money as you can. At the same time, always be aware of how much coverage they are giving you for these discounted rates and make sure the deductible is manageable.
Do You Need To Have Every Type Of Business Insurance?
The business insurance that you need has already been listed, but there are a few others that might be applicable to your particular company. For example, if you are in the manufacturing industry, you should actually have separate coverage for protecting all of the products that you are manufacturing prior to distribution. Are you in the hotel or motel industry? It is so important to have hospitality insurance to protect you against the actions of unruly customers. If you have multiple homes that you rent out, homeowners association policies are also recommended. Essentially, you need to have the insurance that will help your company stay protected, regardless of who comes after you or the damage that has been done. If it can be covered by insurance, and if you can get affordable policies, this will help your company withstand any financial problems that may arise.
Filing a small business claim is just like filing any other claim. There will be insurance agents that will be ready to speak with you. By providing them with this information, they can then start the process of allowing you to use their coverage. It is always necessary to have this type of insurance so that your business can succeed. Whether you need to have it legally, or to simply protect your company as it is growing, you should find out more about the different types of insurance for your business.