The Different Types Of Business Insurance You Need To Know About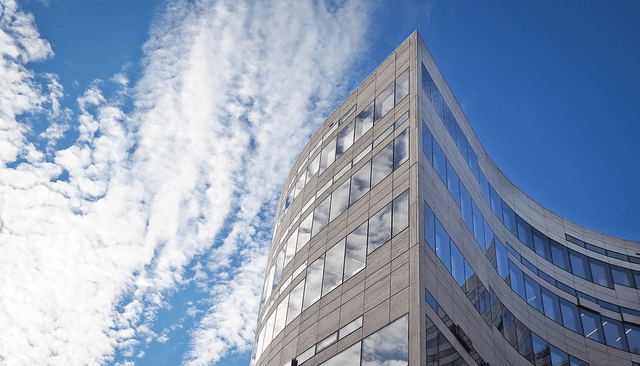 Nothing in this world is certain including things that can affect business operations. Terrorism, storms, and disasters are just some of the factors that can negatively affect business operations. Therefore, it may be a good idea to do a business insurance check-up and ensure that the factors we just mentioned don't stop your business in its tracks. Some basic types of business insurance you should know about include:
Workers' compensation insurance
Just as the name suggests, this type of insurance is for employees. It covers medical costs and a portion of lost wages for an employee who falls ill or is injured on the job. However, this type of insurance only covers illness or injuries that occur on the job, for instance, it covers an employee who slips and falls on a wet floor.
This type of insurance pays damages regardless of who is at fault in the accident. Due to the fact that laws on workers compensation vary depending on where a business is located, it is good to work with an insurance professional so that you can choose a coverage that will suit your business needs.
General liability insurance
This type of business insurance is meant to protect a business from a variety of claims including injuries, accidents or claims of negligence. It can pay for things such as medical expenses, property damage, slander, libel, faulty products and legal costs. Ideally, no business owner out there expects to be sued.
However, in the real world, there is always a possibility. Therefore, it is a good idea to consider general liability insurance to protect you against these types of situations. Always remember that the broader the protection, the better.
Professional liability insurance
This type of insurance also known as "Malpractice Insurance" or "Errors and Omissions Insurance" protects a business from lawsuits related to negligence in provision of professional services, omissions or provision of shoddy services. Professional liability insurance is important especially to service-based businesses.
It is good for a business to carry commercial property insurance. Those small businesses without this type of insurance, may not be able to replace damaged equipment. Property insurance covers computers, inventory, buildings, supplies, and equipment.
Most of the property insurance policies also help protect businesses from further damage after a loss such as fire and the money needed to keep operating the business until the damage is fixed. There are two types of property insurance: "Peril-specific" policies or "named-peril" coverage and "all-risk" coverage.
"All risk" policies cover about everything and is usually a great way to avoid overlap or duplication of coverage as well as gaps in trying to cover your liabilities. "Peril specific" coverage, on the other hand, applies only to certain perils named in the insurance policy. They are usually needed where there's a high risk in a certain area.
Life insurance/ key executive insurance
Offering life insurance to employees is very important as it can attract high-quality employees. Some businesses even offer additional cover for executives. Those businesses that cover their executives believe that these employees are crucial to the success and running of a business and should be offered additional coverage. This can also attract top talent.
Some businesses offer special "Key Person" policies for their employees whom a business cannot function without. This policy usually protects a business against the unexpected death of a key employee. In most cases the benefit amount is equal to the expected revenue loss and the costs needed to look for and train a person who will replace the key employee. The business pays the premiums and the insurance is regarded as a business asset.
Business interruption insurance
Also known as Business Income Insurance, business interruption insurance pays for operating expenses when you decide to suspend business operations because of an unexpected event or disaster. It will pay for operating expenses until when you begin operations again.
This type of insurance has become more common. Before 9/11 terrorist attacks, terrorism insurance was not that popular. Terrorism insurance protects your business against losses caused by terrorist activities.
Business Owner's Policy (BOP)
Some of the types of business insurance can be combined as a package policy in what is known as a Business Owner's Policy (BOP). Most of the insurance providers out there bundle certain business insurance hence saving money. However, this can only happen if a business gets the right type of insurance coverage.
If you think that your business interests can be covered by liability or property insurance only, then you are sadly mistaken. Avoid waiting until you suffer a loss to consider looking for proper business insurance coverage.
Look for a business insurance professional who will review your business insurance coverage and help you protect your business assets from any unexpected events that can negatively affect your business operations and lead to losses.
Check out in the next article why there is a need of the insurance brokers for purchasing the business insurance.