Guide To Have An Amazing Time At Walt Disney World Florida!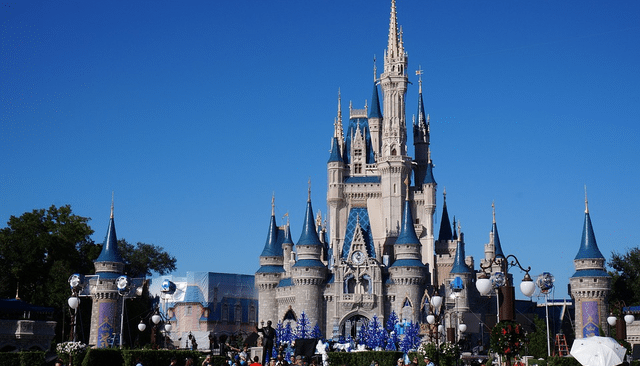 Are you planning to go to Walk Disney World Florida in the near future? Perhaps you have already made it a definite plan for your family and are now counting down the days. Then again, you may just be musing over the idea and wondering how you can plan the trip so that you get to enjoy everything that is on offer. Whatever your reason happens to be for thinking about a trip to Walk Disney World Florida, we are happy to provide your go-to guide to making every moment truly magical.
Book Your Dining In Advance
ADRs (Advance Dining Reservations) can be made up to 180 days before you arrive. Don't be fooled into thinking that you can make your reservations a few weeks beforehand and get a table at all of the restaurants of your choice. The popular spots get booked up early and should be reserved as soon as possible. So if you are hoping to enjoy a meal at the Be Our Guest restaurant, or a character breakfast at Cinderella's Royal Table, you need to get your skates on when it comes to making your advance reservation.
If you don't already know what this is you should most definitely research it and by all means, embrace it. In brief, it means dressing as a Disney character by color rather than in a costume. It can be fun to see other guests smiling over as they figure out which character you are portraying. You can also have a lot of fun working out who else at the park is DisneyBounding. If you didn't check this out in advance, you could miss out on a little piece of fun during the day.
If you love to know you have everything planned, paid for and organized in advance, the DDP (Disney Dining Plan) arrangement is most certainly for you. It allows you to pre-pay for meals in advance which will then be provided to you in the form of credits which you can use at many of the food service locations and restaurants. For families who like to get their holiday paid up in advance, this option can make a real difference to their plans.
Being a guest at Walt Disney World comes with plenty of advantages, EMH (Extra Magic Hours) certainly is one of the huge ones. These are additional hours where the park is open exclusively for guests, often the hours are early in the morning or evening. These hours change so be sure to check your time guides so that you can make the most of these extra hours of Disney magic!
We know that the thing you may dread about a trip to such places as Walt Disney World is whether you will spend all day standing in lines. If you find out about the FastPass+ you won't need to give that fear too much thought. The attractions in the park have two lines, the standby line is for people who are simply waiting in turn and the FastPass+ is for guests who have made a reservation for a time-specific ride. Get familiar with the FastPass+ system so that you can use it to the full while you are there.
Gone are the days of worrying about your credit card, park ticket and hotel key, now all you need to do is wear a MagicBand! Your MagicBand needs to be linked with each of these so that it can be used, don't worry if you're not sure how to do it all you need to do is ask one of the cast members for a little help. Of course, MagicBands are not compulsory, by all means, if you prefer to carry cash, credit cards, hotel cards and so forth, on your person, then feel free! However, MagicBands really do offer a whole new level of convenience!
Indeed, Walt Disney World Florida is a magical place to enter. To make the most of your stay be sure to familiarise yourself in advance with all of the Disney systems. That means that once you arrive, all that will be left to do, is to embrace the Disney magic!