Start Protecting Your Small Business Now with a Custom Insurance Policy from ProCom Insurance
Few states are more business-friendly than Florida. With a favorable tax climate, over 20 million residents, and nearly 100 million tourists visiting the Sunshine State each year, it's the perfect place for any entrepreneur to get a running start.
But if you're serious about starting a business in Florida, you'll need a Florida commercial insurance policy from ProCom to protect both your corporate and personal property. Even if you're already insured, it may be time to update your policy and strengthen your coverage, so you can avoid unexpected liabilities.
With a customizable Florida business insurance plan from ProCom, you can be prepared for any situation that comes your way. We work with all industries of all sizes to provide you with the most comprehensive and cost-effective business liability insurance in Florida and to protect your interests from all angles. And with more than 35 years of combined experience, our team of insurance brokers certainly know a thing or two about business insurance in Florida.
Other types of property and casualty insurance we offer include:
Builder's Risk
Umbrella Coverage
Worker's Compensation
Garage Liability
Commercial Auto Insurance
Flood Insurance And more!
Do you want to stop worrying about whether or not you're properly protected and start focusing on running your business? Then call, e-mail, or visit ProCom Insurance to request your free insurance quote now to find out how much you can save with a custom policy tailored to fit your needs.
Policy and Analysis
Market Research
Presentation of Proposal
Execute Contracts
Implement Coverage
Monitoring Risks
One of the first steps in our insurance evaluation process is policy analysis. During this step, our experts will comb through your current insurance policy and gather data related to possible risks. Once we understand what you're working with, we can optimize your police for the future.
One of the first steps in our insurance evaluation process is policy analysis. During this step, our experts will comb through your current insurance policy and gather data related to possible risks. Once we understand what you're working with, we can optimize your police for the future.
All consultants are able to give you a free call back at any time.
Information about why your Small Company needs Business Insurance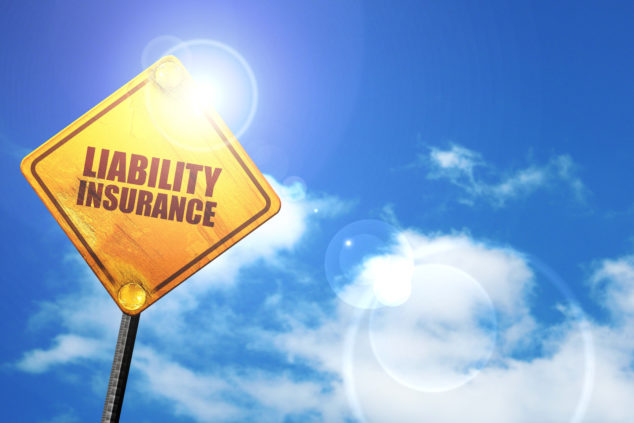 Why Is Liability Insurance So Important?
While there are dozens of different types of small business insurance in Florida, one you can't afford to be without is liability insurance. Even though you've taken every possible step to ensure the safety of your customers and employees, accidents can still happen—something as simple as a slippery floor or an exaggerated advertising claim can easily turn into a complicated lawsuit.
In the event of bodily injury, personal injury, advertising injury, copyright infringement, or property damage, being covered by business liability insurance in Florida ensures all of the necessary medical and/or legal expenses are taken care of. So when something happens, you're not suddenly bombarded with expenses you can't afford to pay ProCom Insurance has you covered.
While you can't stop someone from pressing liability charges against you, you can significantly lessen the impact those charges have on your small business with the right policy. Most small businesses use a combination of general liability insurance, professional liability insurance, and worker's compensation.
Insurance Coverage That Gives You Certainty in an Uncertain World
Life is unpredictable, but your insurance coverage shouldn't be. Other Florida business insurance providers may not evaluate your business properly, and if there are gaps in your coverage, it's not just your business that's potentially at risk—your personal assets, like your home and your car, can be taken from you. Any stakeholders in your business will be negatively affected as well.
No one wants to live with that kind of uncertainty, so don't risk it—play it safe with the Florida commercial insurance provider that protects against surprises. Request your free quote from ProCom now to see how we do Florida small business insurance differently than our competitors.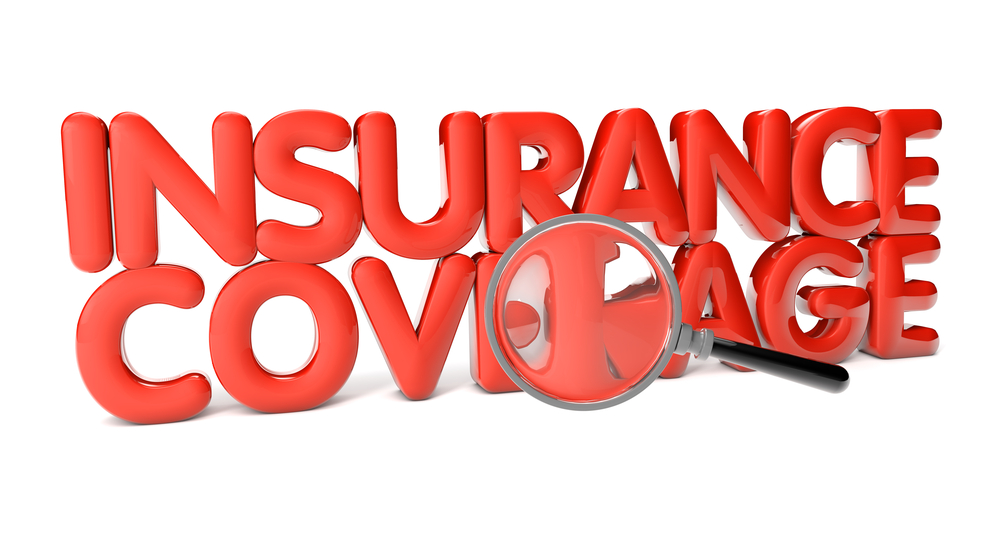 What Makes ProCom The Number One Choice for Small Businesses in Florida?
Your small business is an investment—you put a lot of time and money into making it a success. While buying small business liability insurance in Florida will cost you some, that cost is nothing compared with losing everything you've worked so hard for.
But finding the right small business insurance in Florida can be tricky—so why do so many small business owners end up choosing ProCom? What is it that makes our Florida small business insurance a step above the rest?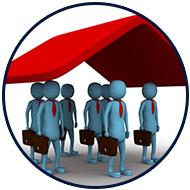 Individualized coverage
Other companies might try to get you to buy one of their pre-made insurance bundles, but at ProCom, we believe that insurance coverage isn't that black and white. Your insurance policy should be as unique as the business you run, which is why we work one-on-one with you to create a policy that's individualized to meet your specific needs.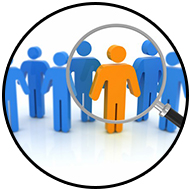 A diverse range of clients
We've created custom insurance plans for businesses in every industry under the sun, from hotel management to electrical engineering. Our experience creating custom insurance plans for so many different clients over the past 20 years has made us better equipped to help your business, whatever it may be.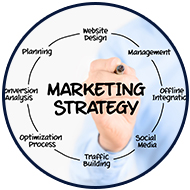 Modern strategies
ProCom takes a proactive approach to small business insurance in Florida. Using the latest modern business strategies and research tools, we're able to give potential clients like you free, accurate quotes, and keep our current clients' policies up to date.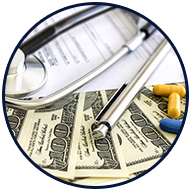 Affordable premiums
For many small business owners, just keeping things running smoothly from day to day is challenging enough—paying expensive insurance premiums just isn't in the budget. But with ProCom's small business insurance, Florida business owners are finally able to get the protection that they deserve at a price they can actually afford. We keep the cost of small business liability insurance in Florida down by only recommending the parts of an insurance policy that you require and leaving out the parts that you don't need.
At ProCom we're confident in the quality of the service we offer our clients and can guarantee that you won't find better or more affordable small business insurance in Florida.
But if you're still not convinced that ProCom is the best choice for Florida commercial insurance, just come into our office or call us to speak with one of our professional insurance brokers. They'll evaluate your business and be able to provide you with a quote free of charge and at absolutely no risk to you.
Request Your Free Insurance Quote from ProCom Today
Don't make battling lawsuits part of your daily business expenses. If you need small business liability insurance in Florida, you can't afford to wait until it's too late—let ProCom help you decide on the right policy before you open your doors, not after.
If you're already insured and you're looking to switch policies, compare your free Florida business insurance quote from ProCom to your current rate—you might be surprised to see how much more coverage you can get for the same price when you buy Florida small business insurance through us instead.
With ProCom, it's never been easier to find out how much you can save on business insurance in Florida—just call, go online, or visit us today to speak with one of our knowledgeable consultants and get your free insurance quote today!.
Procom Insurance Company sets an extremely high standard for all of Florida
We are located in Florida, you find us on Yelp, Four Square, and Go My Local. You can call us at (305) 740-4460 or stop in our office Monday through Friday 9 AM to 5 PM.