Assess Your Insurance Needs As A Business Owner Of A Childcare Facility In Miami Florida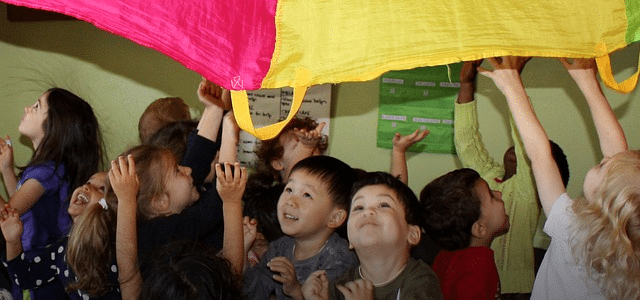 Insurance needs for businesses are important, and daycare facilities need to carefully consider all options available to them. Each daycare center is different, so you as the business owner will have to think about the needs of your facility as you consult with insurance professionals. Did you know that preschools in Miami Florida are also considered childcare facilities? They are, and so that gives you an idea of how insurance companies classify different institutions.
You will not just need to think about your insurance needs but also of course having everything up to code. The electrical wiring at the facility is one important aspect to consider. Furthermore, does any cooking take place at the daycare center? Along with the electrical wiring, you need to make sure that fuse boxes and circuit breakers are also up to code.
The insurance business according to companies in Miami FL is all about risk. Crime risk is one of those important factors. The insurance companies may have a methodical way to go about assessing insurance risks and needs, but all of these aspects of insurance are important to you as the business owner. You are running a daycare center or preschool, and you want the children to be safe, healthy and happy.
Therefore, you need to be thinking about crime risks in relation to your daycare facility. You also have to consider all aspects of premise liability. You are caring for young children, and one thing that should be on your mind is the teacher to student ratio. How does your facility compare to the other daycare facilities in the area? That is one good metric, but remember, each daycare center is different. Make sure your facility is adequately staffed.
Workers compensation insurance is also important to consider, as well as the other insurance needs of your employees, too. Speaking of employees, you need to be sure that you are doing everything you can to vet the people you hire. They are going to be taking care of the children that parents bring to your daycare center, and they must be professionals in all sense of the word. The last thing you want is for children to get hurt or injured, and you have to think about abuse and molestation, too. You want the best childcare professionals working at your daycare facility in Miami Florida.
Childcare Insurance Companies
After considering all aspects of insurance and preparing your facility for its operations, you can get a quote. It is quite easy to start an insurance quote for a daycare facility online, but you will of course want to wrap things up by talking to a company representative. The quote process, however, can help you determine which company to go with. It can also teach you even more about daycare insurance and your needs.
Each daycare facility is different as mentioned, and each insurance company is also different. So after you learn about your insurance needs, it is also important to learn about the insurance companies available to you. Which one of the companies looks like the best to you after you examine all of the details? When you get the quotes, are they what you expected to have to pay for your insurance needs?
You will have to get quotes for different types of insurance of course, not just multiple quotes from different business insurance companies. Insurance is an important part of running a daycare facility. Are you going to be transporting kids to and from the daycare center? Some facilities do this, and if you plan to do that, you are certainly going to also have to get commercial vehicle insurance.
How many vehicles are you going to have? Also, if you are just starting this daycare facility and aren't just reevaluating your insurance needs, you don't yet know exactly how many kids you are going to have. You might have an initial number, but you need to make sure that you are accounting for growth. You do after all want your business to keep growing, and you aren't yet sure what's going to happen after you open up your business.
If you aren't prepared for growth on all levels, including all aspects of company insurance, then your business will not grow. You want the parents and the kids to recognize your daycare center as the best in your local area. You are going to pull that off hopefully, but you need to address all of your insurance needs first.
What have you left out? Does anything need to be up to code still before you get started? What companies look like the best to get quotes from first? Remember that you can always check your daycare center against the competition in order to get a good idea of what you might be missing. That can also help you stay one step ahead of the competition on all levels.
Also read about the Business Benefits Planning Insurance in Miami Florida.