Different Types of Commercial Business Insurance Policies You Need To Take Out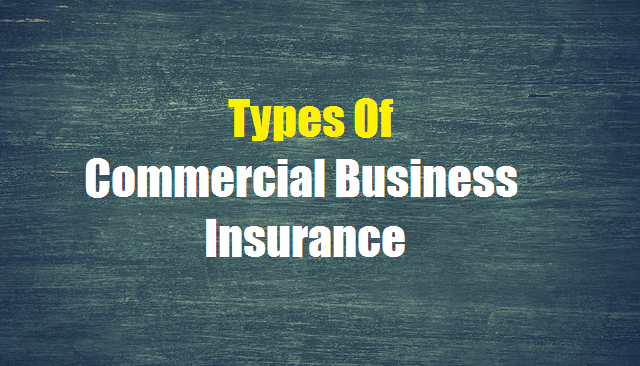 When you look at business insurance policies, you might be overwhelmed with the choices available. There are many different types of insurance that you can get and you need to know which ones you need to have. There are certain business insurance policies that are only applicable to certain industries, but there are others that all businesses need to have regardless of their size or industry.
General Liability Insurance
Every business needs to have general liability insurance even if they are a small one-person home-based business. This type of policy provides you with both defense and damaged when you need to make a claim. The insurance policy will generally cover you, your employees, your services and your products when they allegedly cause injury or damage.
If you do not have general liability insurance you will have to pay for the injury or damage out of pocket. This can be a major problem for small businesses in particular because the costs could be too great for them to handle. Getting this insurance is better than facing a situation where you might need to close the business.
Commercial Property Insurance
Another business insurance policy that you need to have is commercial property insurance. If you own a building or have any business assets such as office equipment, you need to have insurance that covers this. Commercial property insurance will cover all of your business property from theft, fire, damage and vandalism.
While you look at commercial property insurance, you might also want to consider business interruption insurance. This policy will provide you with an income at times when your business is unable to operate such as when there has been a fire. If you do not have this insurance, you will not protect your earnings at these times and your business could suffer a major revenue loss.
A business owner policy is a package deal which offers you all of the coverage that you need as a business owner. This will generally include business interruption insurance, vehicle cover, property insurance, crime insurance and liability insurance. Of course, you should be able to adjust what is covered by this policy based on the needs of your business.
This is a very good policy to consider because it will generally help you save money on your business insurance. This is due to the fact that the bundled services will often cost less than when you buy them individually. When you have this insurance, you also ensure that you are correctly covered and that you are not missing any vital insurance coverage.
Commercial Auto Insurance
As the name would suggest, commercial auto insurance protects all of your company cars. It is important that you have this insurance for a number of reasons. If you have a company fleet, the insurance will cover any damage and collisions while the cars are being used for business purposes.
If you have employees who use their own cars, you will still need to have commercial auto insurance. The insurance policy will be different to the one you have for your own fleet. This insurance is known as non-owned auto liability insurance and will protect your company should the driver of the vehicle not have adequate insurance. Non-owned auto insurance can often be added to the business owner's policy package.
Worker's Compensation Insurance
One of the most important insurance policies that any business needs to have is worker's compensation. This will cover the costs related to an employee being injured while they are on the job. This type of insurance will provide medical benefits as well as wage replacement to the injured employee. To get these benefits, the employee will have to give up the right to sue the company for compensation.
Worker's compensation insurance will protect your business from the legal complications that come with injuries on the job. You will also not have to pay the compensation out of pocket which is very important for small businesses. It is important to note that some states require all businesses registered in the state to have this insurance, but you will need to verify this. If you do not comply with the state regulations, the penalties can be very harsh.
Professional Liability Insurance
Professional liability insurance is also known as Errors and Omissions insurance. This insurance will provide defense and damages for any improper professional services or a failure to provide correct professional services to customers. It is important to note that the general liability insurance you may have will not cover this and provide you with the protection that you need.
This form of insurance is generally recommended for any professional firms that offer services such as lawyers, technology providers, accountants and hair salons. If your business provides a service, you need to have this insurance because you never know when a customer may say that you did not provide the services you were meant to.
If you are a small business owner learn more about the commercial insurance that most companies need.