Coral Gables Commercial Insurance You Need to Have
If you are going to be starting a business in Coral Gables Florida, you need to know about the commercial insurance you need. To determine the insurance policies that you need to have, you need to know the state laws that impact your business. Certain businesses will have to get certain insurance policies in order to legally operate in the state and the county. There are also other commercial insurance policies that you need to have to ensure your business can cope with anything that happens.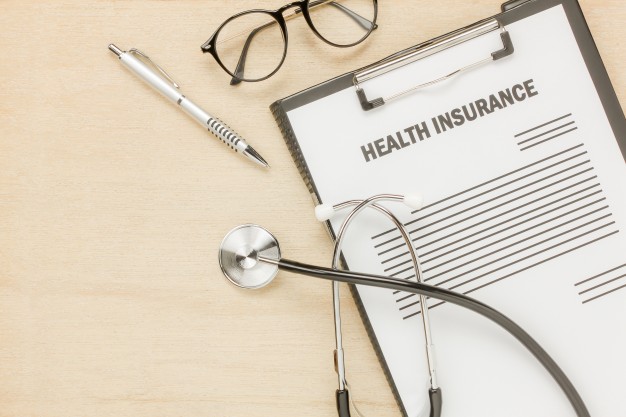 General Liability Insurance
The first insurance policy you should look at when you open your business is general liability. This insurance policy is particularly important if you have customers or visitors to your business property. The policy will cover any injuries that these people sustain while in your property and will help to cover any property damage.
If you do not have customers or visitors coming to your business, you will still want to consider this insurance. It will also cover advertising injuries which may occur. An example if this will be a marketing campaign that you have which your competitor claims is slander. Your insurance will cover the costs of this claim if the verdict is not in your favor.
Commercial Property Insurance
Your business property is important and you need to cover this. Business property will not only include the premises your business operates from, it will also include the inventory and equipment that you use. This property could be damaged at any time through accidents or could be stolen. This is why you need to have it covered by your insurance.
It is important to note that you have to have commercial property insurance in Coral Gables even if you are leasing the property that you operate from. The landlord will not be liable for any of your business goods should they be stolen or damaged. Your equipment and inventory is also not the landlord's responsibility.
When you are looking at commercial property insurance, it is important to note that there is some damage that will not be covered. Damage from natural disasters such as flooding and earthquakes will generally be excluded and you need to be aware of this. While Florida is not known for earthquakes, it is possible for them to happen and you will want to be covered for them. An additional policy may have to be taken to cover your business property in the event of a natural disaster.
A business owner's policy or BOP is not actually a single type of insurance.
Most of these policies will bundle general liability and commercial property insurance into one package. This policy will generally cost less than getting these policies on their own and this can be very helpful when you are just starting out.
It is important to note that some insurers will include other policies in their BOP offerings. However, there are other insurers who only offer these policies to eligible companies. Eligible companies will generally be those in a low-risk industry and those that have less than 100 employees.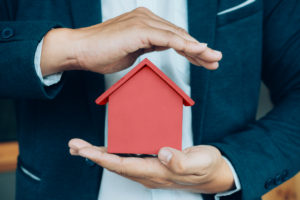 Professional Liability Insurance in Coral Gables, Florida
Professional liability insurance is a policy that any service business needs to have. This policy is also known as errors and omissions insurance which covers the expert advice and services that you offer to clients. There are a number of points that this insurance will cover, but you need to ensure that it is tailored to your industry and the services that you offer.
One of the situations that are covered by this policy will include when you break the terms of a client's contract for any reason. The penalty that comes with breaking the contract will be covered by your insurance provider. Other situations include when you make an error which leads to loss of income for the client as well as when you miss a deadline which has a negative impact on your client's business.
Cyber Liability Insurance
With more and more business being done online, you need to have insurance that protects you from the dangers of the internet. Florida-based businesses will fall under the Florida Information Protection Act which has expanded the notification requirements in the event of a data breach.
According to the law, your clients will have to be notified of the breach which affects them and if more than 500 people are affected, you have to report the breach to the Florida Department of Legal Affairs.
If you fail to adhere to the law, you could face a heavy fine. Fortunately, cyber liability insurance will help you with the costs of any cyber attacks on your business. The insurance will help to cover the costs of a forensic investigation into the breach, the legal expenses if you are sued for not preventing the breach and the credit monitoring for parties who have e=been affected by this. This insurance policy can make or break your business because you never know whether or not you will be the victim of a cyber attack.
Coral Gables Worker's Compensation Insurance
If you have any employees, you need to have worker's compensation insurance. This is a legal requirement for businesses with more than 4 employees in Florida, but something all businesses need to consider. If you have 3 employees and one of them is injured on the job, the costs of this could bankrupt the business.
Worker's compensation insurance will help you cover the costs of any job-related injuries or occupational illnesses. Disability cover and death benefits are also covered by this type of insurance. You should cover your employees even if you run a low-risk business because there are certain illnesses that your employees could be susceptible to. While an office is seen as low-risk, there are certain ailments such as carpal tunnel syndrome which is common among office workers and your company will be liable for the costs.
Florida has certain laws that you need to know about that determines the Coral Gables commercial insurance that you need to have. Worker's compensation and cyber liability insurance are must-have policies along with general liability. However, there are other insurance policies that are linked to your business industry that you also need to consider.