Avoid Costly Mistakes and Read This Before Purchasing Commercial Insurance For Your Miami Business
If you run a business or have a commercial property, then you already know how important having proper insurance is. Without the right coverage, one unfortunate accident can sink your whole business and leave you financially ruined.
The problem is many companies offering commercial insurance do not offer the flexibility necessary to cover your business' specific needs. They assume one size fits all when it comes to protection, but the reality is far more complex.
If you are a business in need of a new and improved coverage plan, then ProCom is the company for you.
We are risk management specialists who offer customizable plans for every type of industry.
If you are a business owner in Miami, you can't afford to ignore your coverage options. You may have been disappointed by other insurance underwriters in the past, but rest assured that ProCom is different.
We are the the best insurance brokers in Miami for finding tailored plans crafted to your commercial business and have a wealth of experience helping people just like you. Here's how ProCom gets you proper coverage and helps protect your assets.
Policy and Analysis
Market Research
Presentation of Proposal
Execute Contracts
Implement Coverage
Monitoring Risks
One of the first steps in our insurance evaluation process is policy analysis. During this step, our experts will comb through your current insurance policy and gather data related to possible risks. Once we understand what you're working with, we can optimize your police for the future.
One of the first steps in our insurance evaluation process is policy analysis. During this step, our experts will comb through your current insurance policy and gather data related to possible risks. Once we understand what you're working with, we can optimize your police for the future.
Request a Free Quote from Our Insurance Agency
All consultants are able to give you a free call back at any time.
Minimize Risk and Optimize Net Worth With Proper Coverage
While no insurance in Miami can ever eliminate risk completely, with the right security plan in place, we can help you minimize these risks. Although proper coverage is an expense for your business, not having the right plan can cost you much more in the long run. One of our customers found this out the hard way with their last insurer.
This particular client of ours runs a chain of stores that gets a lot of customer foot traffic. Being conscious of the public liability risk, they purchased coverage from a provider and thought they were well protected. The problems began when they sent their first claim in to the insurance company about a personal injury lawsuit that a customer filed. While on the surface the plan had them covered, deep in the fine print there were some clauses which limited the pay out.
What happened was the way their business was set up provided a loophole the insurance company used not to provide the protection they thought they had. The lawsuit cost them a significant amount of money, but luckily it wasn't fatal to the business. Now they work with us here at ProCom and we have tailored their new coverage plan to their specific business set-up so they never have to go through the stress of carrying improper protection again. When you work with ProCom for your commercial insurance, you will get the best, most personalized advice tailored for your business in Miami.
Our agents have an intimate knowledge of all the insurance products on the market and will take the time to understand your business specifics and help you choose the most suitable coverage. It is no secret that insurance can be expensive at times. However, we do our best to find the best valued policies for our clients.
In the long run, not carrying one of our coverage policies can cost you a lot more!
Of course, many people have been burnt in the past by policies that do not offer the right coverage when the time comes to make a claim. Because we take the time to tailor our policies to your specific situation, you won't have to wonder or worry. Let's find out about what kind of tailored coverage you can get for your business.
Customized Miami Insurance For Your Business Size and Tailored
to Meet Your Specific Needs
Depending on the size of your business and your specific situation, we can help to craft the perfect insurance plan for you.
No longer will you be stuck with a cookie cutter coverage plan that does not take into account your business' needs. Some of our most popular services include: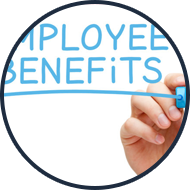 Employee Benefits
Employees are at the heart of every business and we understand how important it is to protect employee health. Providing employees with health benefits can be a massive expense unless you take the time to find a suitable option.
ProCom works with a number of reputable providers so we can offer you low-cost options for group health plans. Depending on your budget and needs, you can also add extras like dental or vision care. For years, we had real trouble finding affordable group health plans for our employees.
ProCom evaluated our needs and found a great policy that is not only cheaper, but includes more extras.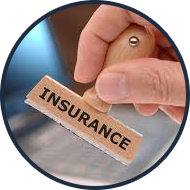 Insurance Evaluations
One of the first things we do with every new customer is a full evaluation, even if you have existing coverage. You would be amazed at how many people are doing business without adequate protection.
I had no idea how at risk I was until I spoke with ProCom - it was actually scary! I now have reasonably priced and comprehensive insurance for my business and I couldn't be happier.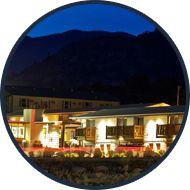 Property and Casualty Cover
The most important aspect of your plan is property and casualty coverage. Our experts have an in-depth understanding of the law and your obligations under it. Like you, we hate surprises, which is why we fully evaluate your business so you are covered for every potential risk.
We know every business is different and work hard to customize your insurance to your business to get you what you need.
Are you ready to start working with the best insurance brokers in Miami? Here's how you can get in contact with us.
Work With the Best Miami Insurance Brokers to Get the Coverage You Need
The best thing about ProCom is we make the quote process painless. Our brokers do all the hard work for you so you can focus on your business.
If you are ready to protect your business with top-quality insurance, then get in touch with ProCom today. You can contact us by calling, emailing, or filling out our online form.
Once you reach out to us, we will assign you an insurance broker who will consult with you to find out your specific needs and business risks.
Before you know it, you will have a personalized insurance quote that offers the benefits you want without having to pay for protection you don't need.
We guarantee you will not find this high level of service, attention to detail and personalization with any other business insurance provider in Miami.
We have been doing this for a long time and know how to find the best value for you.
You can continue on with insufficient plan coverage, but that is like holding a ticking time bomb. Try searching for providers yourself and run the risk of paying more than you need to.
Or, choose the best option by contacting ProCom and let the experts handle it. We will find you the best insurance plan with the most benefits for your business.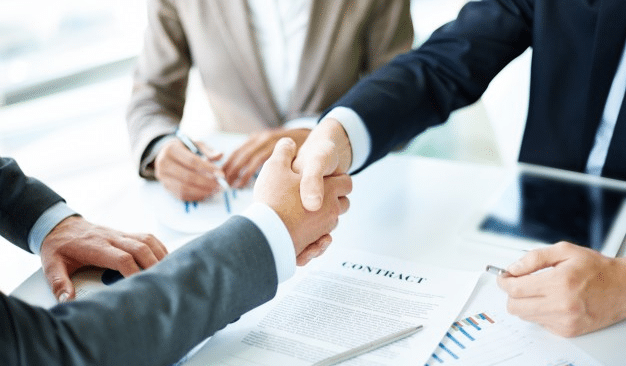 Procom Insurance Company has a location in Miami Fl, however they set an extremely high standard for all of Miami-Dade County.
Procom Insurance Company is located in Miami Florida, but you can still reach us on Yelp, Four Square, and Go My Local. If you prefer a more personalized experience you can call us at (305) 740-4460 or stop in our office Monday - Friday 9 AM - 5 PM. We are also located near the Vizcaya Museum and Gardens, the Miami Seaquarium, and the Miami International Airport.
If you want to get from the Miami International Airport (MIA) to our offices, then follow these simple and fast directions. When your ready to leave the Miami International Airport (MIA) get on FL-953 South/North West 42nd Ave/South Le Juene Road in Miami from Miad Cir, North West 32st Street and Exit 4. Merge onto FL-953 South/North West 42nd Avenue/South Le Juene Road. Follow University Drive to South West 40th street/Bird Road. Then Turn right at the 1st cross street onto South West 40th Street/Bird Road. Continue on South West 72nd Avenue, Drive to 4909 SW 74th Ct, Miami.