How To Insure Your Car Dealership In Miami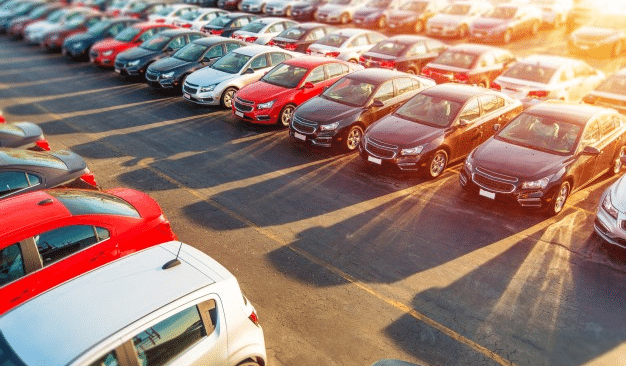 If you are thinking about opening a car dealership in Miami, you are going to have a lot of things that you need to think about. You have to decide what types of cars to sell, where your lot is going to be, and you are also going to need the right liability insurance to protect your business. Having your own car dealership can be very lucrative and you can make a lot of money when you own your own dealership.
When you are planning on opening a car dealership it is important that you have a good business plan. You need to know how you are going to finance your business and what kind of cars you want to sell. You might want to sell new cars, used cars, or both new and used cars. You are also going to need to be a good salesman or you are going to need good salespeople working for you.
Selling new cars is going to require a higher initial investment and you are often going to need a loan or investor if you want to get a new car dealership off the ground. Selling used cars is cheaper, but the profit margin isn't going to be as high. Once you decide on your strategy, you are going to need to get your business plan together.
You will need a good business plan to approach the bank or investor with. You are going to need to have an idea of what your equipment costs are going to be and how much the rent on the lot is going to be. You have to write down how much you are going to be paying your employees and you also have to factor in advertising and insurance costs. The more detailed your business plan is, the better off you are going to be because you will reduce your chances of having financial problems when you have a clear idea of how much your costs are going to be.
Before you can even start to sell cars you are going to need to get a dealer's license. There are different types of licenses depending on what kinds of cars you are planning to sell and how many cars you are planning to sell. You are also going to need to take out a surety bond which can help to provide financial protection when you begin to work with vendors.
You are also going to need comprehensive insurance that covers liability and your lot. You also need a good comprehensive plant that covers loss of inventory and property damage. General liability coverage is important because it covers things that property coverage and dealers lot coverage don't cover.
The property coverage part of your policy is going to cover signs, buildings, furniture and it is going to protect your lot. Dealers lot coverage is probably the most important coverage as this coverage will protect your cars from weather, theft, vandalism, fire and more. It will even protect you during test drives.
Since your vehicles are your biggest investment, you want to make sure that they are protected, and dealers coverage goes this. Your vehicles will be protected from damage during test drives as well. You are also going to need workers compensation insurance so you are covered in case one of your employees gets hurt on the job. This protects you from being sued. You will want to speak with an insurance advisor so you can get the right amount of coverage and feel confident with your insurance choices.
When you have your insurance set up, you can start working on other aspects of your business. You are going to have to make sure that you know how to sell the cars and being a good salesperson is harder than you might think. You might need to focus on getting your sales technique down.
The location of your car dealership is going to be very important as well. People won't want to travel too far out of their way to look for cars and you won't get less traffic if people can't see you when they are driving around. You want your location to be as visible as possible. This means you want your lot to be off the highway or on a road with high traffic.
You will want to maintain enough inventory so your customers have plenty of choices. It is important to track your sales so you see which cars sell the best. This will make it easier to restock when the time comes. You also need to be honest about any issues that the cars have and you need to know what the lemon laws are in your state. With careful planning and the right insurance, your car dealership can be a success.
Also read next about the Miami Condo Association Insurance .