Need Of Business Insurance Broker To Help You Cover All Business Risks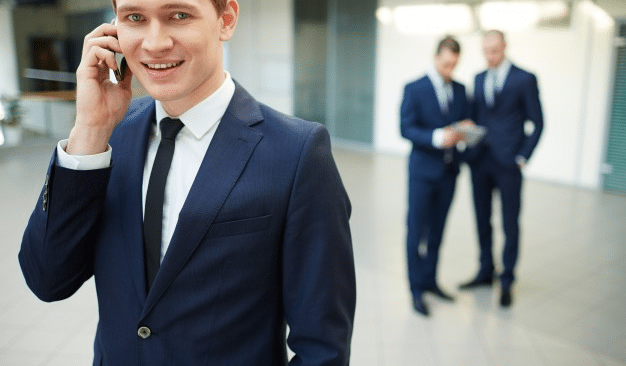 When you own a business or are responsible for running one, you will have to look at insurance for the business, accident insurance if you are having transport that is used by our employees, and as a part of perks will have to look at health and life insurance policies. You will do well to find your self a good insurance broker who can look after all your insurance requirements. There is very rarely an added cost to appoint a broker, but what you can get in return is a guide to all the maze of information and facts that you need to sift through before you decide on any insurance.
Advantage of Appointing An Insurance Broker
To start with, a question that does worry most business owners is the amount of insurance that it is prudent to have in their line of business. Whether a particular type of insurance is needed and what is the right premium for it?
An advantage of appointing an insurance broker is that this person will be in touch with a number of agencies and insurers and you do not have to separately be in touch with each of them. The insurance broker will know the best policy, the best rates and those who have the best service. As the agent will have to be given all the details about your business, he will also be in a position to understand its insurance needs and be able to shop around various insurers in order to get the policies that are most suited to it. In most cases, insurance brokers are paid by the insurance companies to whom you pay your premiums.
An insurance broker is one who has extensive knowledge about insurance and the experience to deal with all its required nuances. A broker will also often give you personal attention and not have any interest in pushing particular policies, as insurance companies will try to do. This leads to trust and getting insurance policies that fit both your needs and your budget. The opinions given by brokers will be unbiased and in your larger interest, and will hopefully avoid any weaknesses while taking full advantage of any ancillary benefits.
Another great advantage of having your own insurance broker is that this person can be of great help when there are claims to be filed. They will know all the procedures to be followed, the documentation required and can easily follow up on the claims, till they are paid. Most insurance brokers are parts of the community and they form lasting personal relationships with their clients which can stand them to mutual benefit over the years. It is always possible for any business to follow the advertisements and look for their own insurance policies. But the appointing of an agent does free the decision makers in a company of the need to gather the detailed knowledge about insurance that is needed for decisions, without needing to do any research on their own.
Business insurance requires a proper assessment of risks associated with any particular business. A broker is one who will know about these risks and many of them specialize in a particular niche of business and are fully informed about them. They will understand the products and service being sold or marketed, the market conditions, the inherent risks and other information that allows you to have the required insurance portfolio that covers both mandatory and risk requirements. These brokers do this work for a living and unless they can prove their expertise and convince clients about their ability to give them the required service, it is more than likely that their own turnover will get affected.
Most insurance brokers do not represent any particular insuring agency, but they may be associated with just a few of them, that can undertake all the insurance needs of their various clients. This helps them to build up a trust and reputation with each of these insurance carriers while assuring them of repeated business. This can be of great help in the processing of claims. Insurance brokers will also be careful to ensure that their various clients always have valid insurance policies and that they are renewed as and when necessary. They will also be aware of the various discounts, deductibles and other fine print that is included in most insurance policies. They will be able to guide you on claims that do not affect your premium values in future, while still reducing any loss that can come from risks that have come true.
Claims settlements are important when a business needs to replace the items that have been damaged and results in a claim. In most cases, you receive only the depreciated value of the item. If you are requiring replacement cost settlements the premiums will be higher, and a good insurance broker will guide you on the need for this and the likelihood of risks for not doing so.
Check out some tips in the next article to find business insurance broker for purchasing the business insurance.