Why You Might Need To Purchase Product Liability Insurance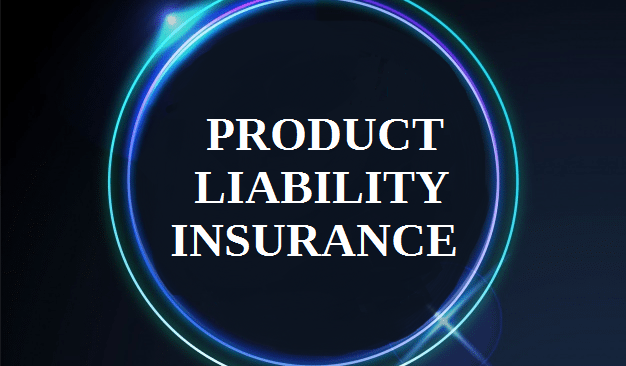 Have you ever purchase product liability insurance for your company before? This is necessary insurance if you are selling products of any type from your company. There is always the possibility that you could have a defective product that goes out that injures somebody. Perhaps they use it wrong, and they end up going to the hospital. Even if they make an accusation against your business about a product that you have sold, you may end up in a legal battle that could cost your business thousands or even millions of dollars. That's why it is so important to have this type of insurance if you are selling products to people either locally or regionally. To find the best coverage, at a reasonable price, these tips will lead you to the best insurance providers for product liability insurance.
How Does Product Liability Insurance Work?
There are several things that this insurance will cover. First of all, it's going to protect you against any type of damage that your product has potentially caused. For example, if you are selling a physical product that ends up injuring someone, or if you sell software that has damaged a computer, you will be covered for both of these. If the injury was caused by industrial equipment that you are selling, or even electronic equipment, you will also have proper protection against lawsuits. Finally, if you sell any type of food, which may include beverages or vitamins, you are protected by this insurance that will be very helpful if there is any type of litigation.
How Do You Get Quotes On Product Liability Insurance?
Obtaining quotes on product liability insurance can begin with your current insurance provider. They may have several options that might be affordable for you. As with any other insurance, you need to consider the premiums, coverage, and the deductible that you will have to pay. This can be very expensive, depending upon the types of products that you are selling. If you are going to be covered for several million dollars, then you will pay an appropriate amount for that type of protection. It provides a safeguard so that not only can you avoid having to pay out money that would completely cripple your business, but it will also help you pay for legal defense costs.
Where Should You Start Looking For Product Liability Insurance?
You can begin looking for this insurance online. You should have several websites that will allow you to submit information that can be given to these brokers. The business insurance brokers will then send your information to multiple companies currently working with them. If they do that, it will be easy to get quotes back from multiple companies. Most people that are searching for insurance use this option, although they could talk with insurance providers in their local community. It is better to get as many of these as you can just to make sure that you are getting the best possible coverage and rates.
Will It Take Long To Get Product Liability Insurance Started?
After you have chosen a policy, it usually goes into effect right after you pay the initial installment. That is almost insurance works. At that point, you will be fully covered against any type of product liability problems that you may face in the future. If you don't have the ability to pay the annual fee, they will always have monthly rates available. Also ask about the cost of the deductible. If it is an affordable policy, and the deductible is too high, you may want to consider paying more per month for this insurance. Deductibles are usually what prevent people from initiating this type of coverage. They may have a claim to file, but they will not have the thousands of dollars that will be necessary to initiate it. That's why you need to get something that is affordable, not only for the monthly premium, but for the deductible as well.
When to Increase Your Coverage?
One final tip is to always consider increasing your coverage as your business begins to expand. The more products that are out there, the higher the probability that you may have to pay quite a bit of money for these lawsuits. If your coverage can cover the cost of the attorneys, and the money that you may have to pay out, you always need to have enough coverage to protect you in case of multiple legal problems.
Obtaining product liability insurance is so important. You may not be able to do your business if you are ever sued. If you have to pay for the legal costs on your own, and the downtime that may occur because of this lawsuit, you could end up losing everything without this insurance in place. If you find yourself in a situation where you are being sued by multiple people, you will know that you are properly covered. It is important to have, and by getting multiple estimates over the next couple days, you will soon be able to choose the most affordable product liability insurance coverage for your company.
Read next about the importance of Auto Insurance for your business.