The Main Things to Consider When Purchasing Business Insurance Online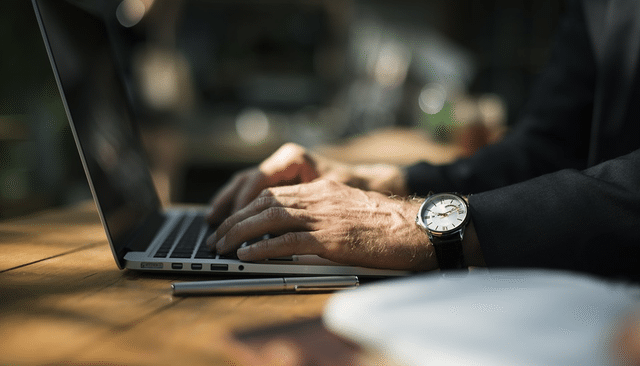 Running a business takes a lot of hard work to be successful and the last thing that the owner of a company wants is for something to seriously go wrong that could jeopardize everything. To protect you against loss of merchandise or lawsuits it is important that a business owner takes out an insurance policy.
Business insurance gives you peace of mind knowing that there is at least some protection against product loss, injuries at the workplace, and just about anything that you can think of that could potentially harm what you've worked so hard to build. The importance of having business insurance cannot be understated, especially if you have a shop where people come in to purchase merchandise.
Many business owners today use the power of technology to find good insurance and one of the best ways to take care of this issue is through the online marketplace. Buying business insurance online can save a lot of time, rather than speaking with someone on the phone where it may be more difficult to understand what is being purchased.
Advantages Of Purchasing Business Insurance Online
There are many advantages to using online technology to find quality business insurance. One of them is you get to easily compare quotes from multiple companies. A second reason is that it is much easier to visit a companies website to see all the different types of insurance products that you can purchase. In other words, it is much easier to educate yourself on business insurance by reading the insurance companies website product section.
Tips To Purchase Business Insurance Online
The first step to finding online business insurance is locating companies who handle policies in your state. With many laws and regulations regarding the insurance industry and the type of business you own will dictate what policy that must be purchased. You may need to speak with a business attorney if you have a large company just to be on the safe side. After all, if you are buying insurance the last thing you want is to not have enough coverage.
The business owner should be educated about the laws in their state, and if they conduct business out of state or internationally, there may be a separate policy that needs to be purchased. A good business attorney can recommend the right amount of coverage if it helps make the decision much easier.
The process of buying insurance online is much simpler today thanks to modern technology that allows you to get easily get multiple quotes from many insurance companies at one time. There is a simple form to full out that sends your information to different insurance companies who then contact you with their product information. These forms can be found by going online to the search engines and typing in what you're looking for.
Once you begin the process of getting quotes, take a look at the insurance company website to gather further information about their policies. You also want to do a bit of research into the insurance companies to determine whether they pay out their claims on time, their reputation and also their customer service. With a large policy purchase, you want to be treated with respect and have all of your questions answered in a truthful manner.
Take a few minutes to read online reviews from actual customers of these insurance companies to see what others have to say. This is an excellent way to determine the confidence level that other business owners have in the insurance companies. Any company that has too many unresolved complaints should be avoided at all costs. Some insurance companies will give very low quotes but don't tell you that they don't pay out on certain claims.
Have your lawyer look over the insurance contract just to be sure that everything checks out okay and you have the required amount of insurance. Since there is a lot of information in these contracts, you want to be sure that you're covered for the most important parts of your business.
If you ever have to submit a claim, it must be in the contract that you are covered under that specific incident. If not it could cost your business a lot of lost revenue. In many cases, businesses have to shut down if they don't have a large enough insurance policy to cover damages.
The online marketplace for insurance is vast with a lot of different companies competing for your business. Keep in mind that the cheapest policy is usually not the best one and could have many drawbacks when it comes time to paying out claims, dealing with customer service and also complaints. You have a business to run and don't have time to haggle on the phone with an insurance representative!
With many insurance options to choose from, take the time to educate yourself on different policies, how much coverage is right for your business and what you need to do in order to purchase the policy. Thankfully the internet has made it much simpler for you to buy business insurance.
Also check out the tips for choosing the best business insurance .